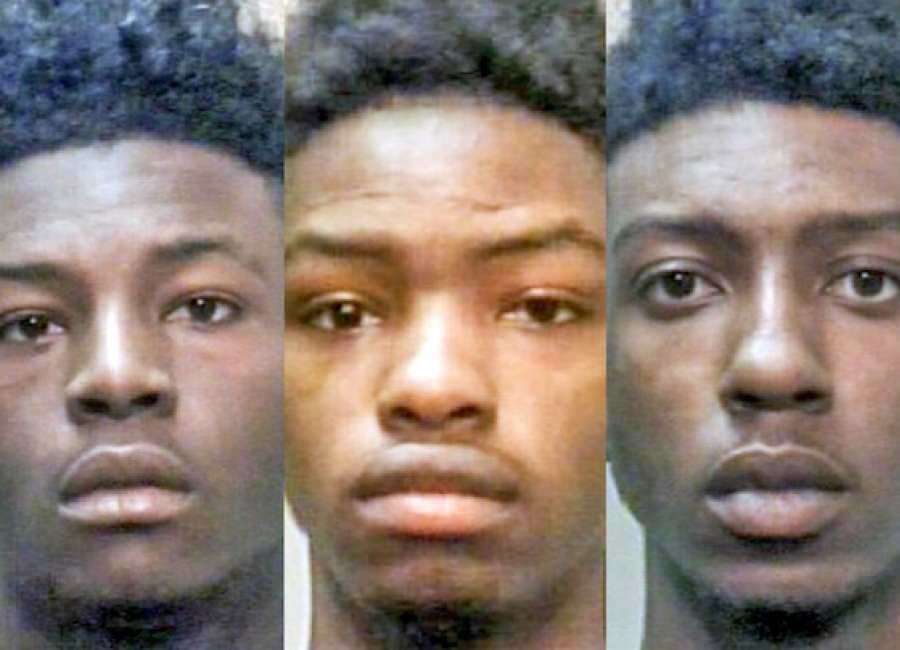 Three men face kidnapping charges for their roles in an armed robbery at the Verizon Wireless store off the Newnan Crossing Bypass. 

QyDerricko Amigo Holmes, 19, of Atlanta, Deonte Denard Williams, 19, of Palmetto, and Perry Dashawn Glynn, 18, of Atlanta were arrested after leading Coweta County Sheriff's deputies on a high-speed pursuit up Interstate 85 shortly after the robbery on Nov. 2. 
The three men and a fourth, unknown person allegedly ambushed three Verizon Wireless employees with a handgun as they locked up the store and walked to their cars. 
The suspects forced the employees to re-open the store and disarm the alarm system, according to a Newnan police report. 
The suspects reportedly loaded numerous cell phones into empty garbage bags. They stole the employee's cell phones before leaving the store and jumping inside a car occupied by a fourth person, the police report stated. 
The group fled the area but was spotted by CCSO deputies as they entered the northbound onramp onto I-85. 
Deputies caught up to the car and captured three of the four suspects, according to the NPD report. They also recovered the stolen merchandise. 
Holmes, Williams and Glynn are charged with kidnapping and armed robbery with a firearm. They are currently being held without bond in the Coweta County Jail. 
Two employees were injured during the armed robbery, the report stated. 
One employee was hurt when they tripped and fell in the parking lot trying to get away from the gunmen; another employee was injured when she was shoved into a door. 
One was transported to the hospital, treated and released. 
***
Melanie Ruberti 
Email: melanie@newnan.com
Facebook: @MelanieNTH
Twitter: @MelanieNTH