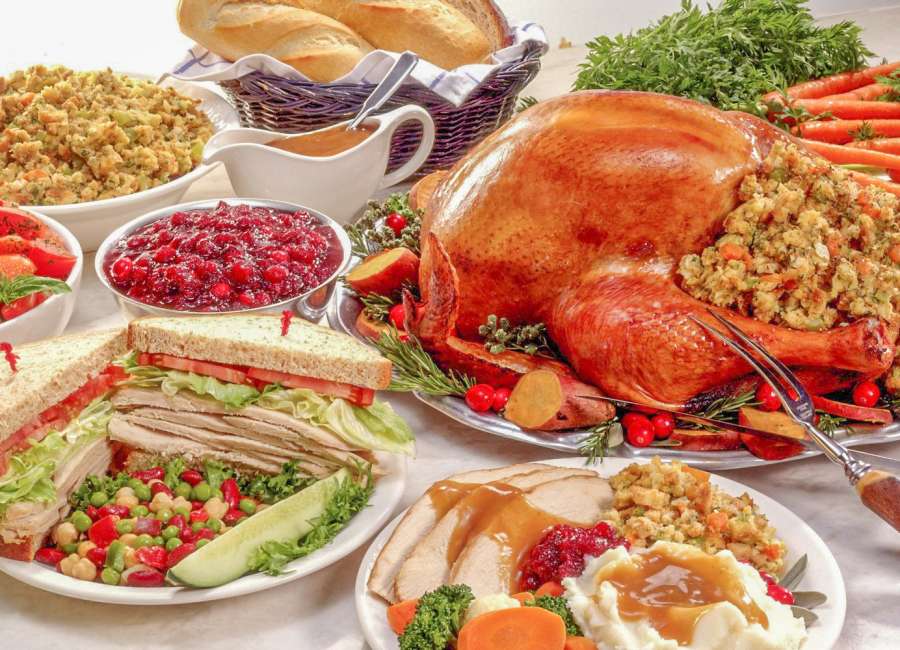 As the Thanksgiving holiday draws closer, many people are pulling out handwritten recipe cards and dusting off old family cookbooks in search of their family's favorite side dish or dessert.
We asked our readers via Facebook to share their most popular Thanksgiving recipe. We received many mouth-watering submissions.
While every family's Thanksgiving meal is different and ingredients vary, one of the most popular dishes served seemed to be sweet potato casserole.  
"Sweet potato stuff … originally made by my mama but perfected by me," said Stephanie Beaver. "There's nothing like sweet potato souffle. No room for marshmallows here! Sweet potatoes, brown sugar, pecans and some spices. Sweet and savory in the same bite!"
"Sweet potato casserole with crushed pecan and marshmallow topping," stated Sam Harkness. "I believe the Indians served this dish to the Pilgrims, and it would dishonor them all if this Thanksgiving staple were to be left off of the table …"
Another favorite dish popping up on Coweta County Thanksgiving tables this year is dressing.
"Cornbread dressing with onions and celery. No oysters," stated Susan Bell.
"My mom's dressing with sauce," Tina Hardegree Marsh replied. "She always makes two pans - one with onions and one without for my picky brother!"
"Old-fashioned cornbread dressing," said Carol G. Nestlehutt. "It is a tradition for generations in my family."
Some believe a tried and true tradition is the best part of the holiday meal.
"Nothing says Thanksgiving like turkey," replied James Jacobs. "Baked, broiled, fried or barbecued. I don't even care."  
For several folks, the holiday meal preparation also brings back a bit of nostalgia - recipes handed down from generation to generation. Plus the memories made while cooking or baking those favorite dishes.   
"... There is nothing like dressing made from turkey broth," Debbi Hendricksen Haynes mused. "It is my favorite and always brings back memories of so many wonderful Thanksgivings with my family. My mother was from Michigan so it took her years before she could make cornbread dressing, but she finally perfected it. Now when I make the dressing at Thanksgiving it makes me smile thinking of her."
"Dried peach and egg custard pie with egg white meringue," said Mark Puckett. "My wife's grandmother was famous for her dried peach pie so I always make one in memory of her since she is now with the Lord. Every day is a great Thanksgiving day for her!"
"My grandmother's cornbread dressing," wrote Megan Johnson Hendrick. "It was our little (slice) of home when we were in the military. I'd make it every year and we would host those who couldn't go home for the holiday …"
For some families, a non-traditional meal is a tradition and staple at their Thanksgiving table.  
"... The Giordano's pizza we have flown down from Chicago," said Abbie Grace Griffith. "It's a little bit of home for my dad and way better than turkey."
"Green congealed salad. My family calls it green stuff," stated Peggy Konieczny. "It's my mother-in-law's dressing. She has now passed and I am honored to be one of the few that she entrusted her recipe to."
"Baked possum and persimmon pie," replied Billy Mack Lambert.
Of course, who could forget all the delicious goodies on the dessert table?
"Pecan pie is always so good," said Sallie Skinner Kight. "You really don't have room in your belly to eat any dessert after the big meal - yet you do!"
"Carrot cake," Elaine Lee wrote. "Three moist layers filled with thick cream cheese (and) toasted pecan frosting."
"Pumpkin pie with whipped cream," stated Alice Bass.
So what was served at the first Thanksgiving feast in 1621 between the Pilgrims and the Wampanoag tribe? According to the websites history.com and smithsonianmag.com, the meal included waterfowl, such as ducks, clams, lobster, venison, wild turkey, corn in the form of porridge or bread, berries, fruit, pumpkin and squash.
They are all foods and ingredients that still grace holiday dinner tables today, just in a different form.
No matter what you are eating this holiday, the staff at The Newnan Times-Herald wishes you and yours a very Happy Thanksgiving.
***
By Melanie Ruberti
Email: melanie@newnan.com
Facebook: @MelanieNTH