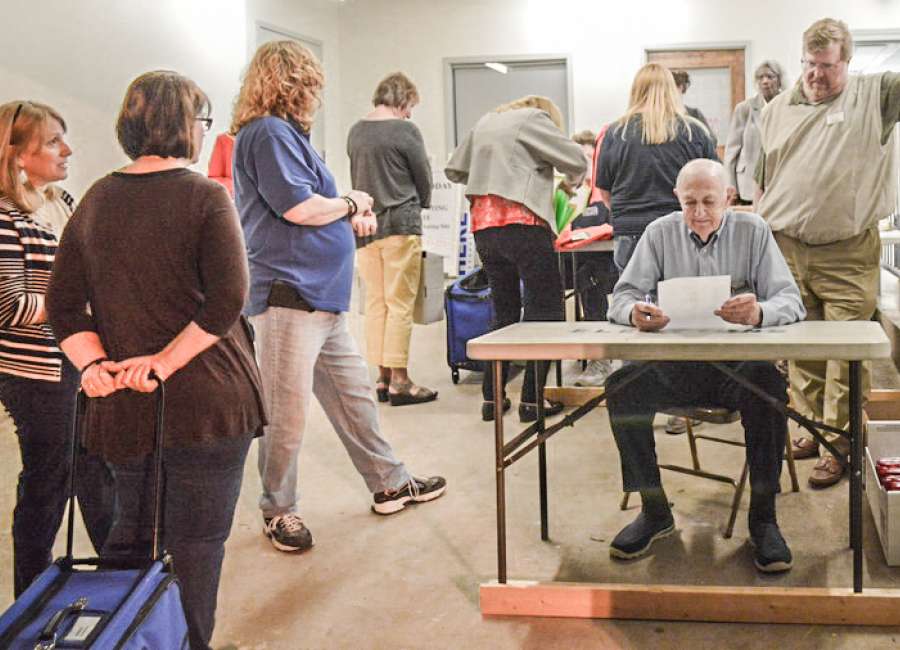 Cowetans voted overwhelmingly Tuesday to extend the Special Purpose Local Option Sales Tax for another six years.
Coweta voters originally said yes to SPLOST in 1986, and have approved it everytime it came back up for a vote.
The newly-approved SPLOST will begin after the current one ends on Dec. 31, 2018.
The final vote count Tuesday night was 3,381 votes, or 65 percent, in favor to 1,818, or 35 percent, against.
Turnout was light – 6.04 percent of Coweta's registered voters cast ballots for the special election, which included the county-wide SPLOST vote as well as several city elections.
The 1-percent sales tax is expected to raise $140 million over six years. The money is divided amongst Coweta and its cities and towns, and goes to fund capital projects that have already been determined. SPLOST lists include specific projects as well as general categories such as road repair and maintenance.  
The Coweta County Republican Party mounted a late campaign against the sales tax renewal, with a promoted video on Facebook and 20,000 phone calls.
"The people have spoken," said GOP Chairman Brant Frost V after the vote.
"I am thankful to all my friends and the people of Coweta who went to the polls to vote for SPLOST," said Joan Martin, who is active in the Save Madras School campaign. "We love Coweta and are blessed to have this 1-percent Special Purpose Local Option Sales Tax to continue adding great things to our great county."
Coweta's parks and recreation SPLOST list includes funding for the Madras School project. The historic school and gym will be restored and become Coweta's largest community center.
"It has been great being a part of the committee who had a dream of saving our dear Madras School. A dream we will now see become a reality as a wonderful place to be used by the people, our children and grandchildren," Martin said.