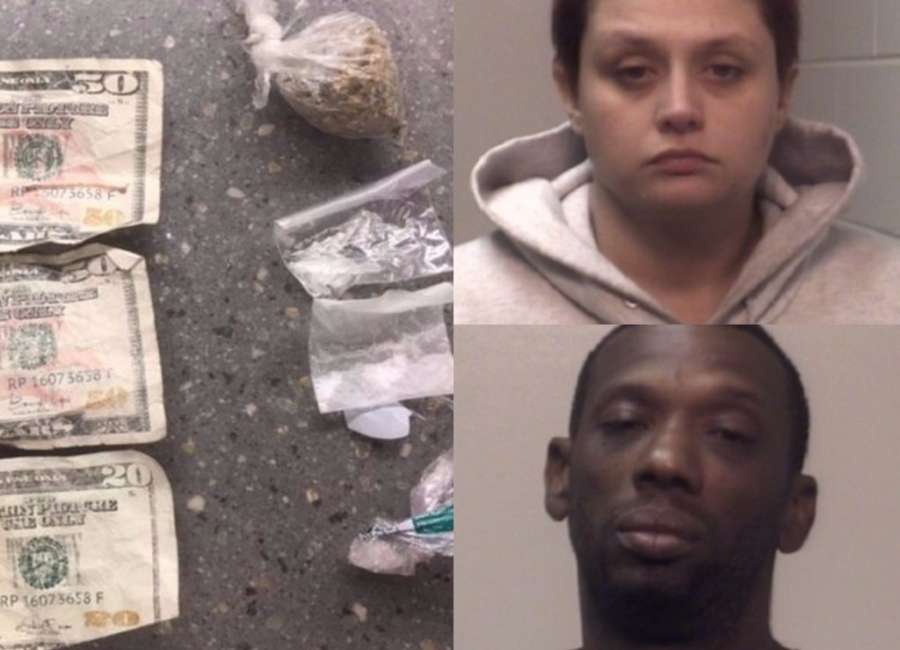 A suspect wanted in several counties on shoplifting charges is being held without bond after leading deputies on a high-speed chase that ended in Whitesburg.

Ashley Lashay Denney, 30, and Antonio Christopher Thurman, 40, are accused of stealing items from several stores in Coweta, Carroll and Troup counties, according to Lt. Col. Lenn Wood with the Coweta County Sheriff's Office.
On Wednesday afternoon, a lookout was placed on the car being driven by Denney after she and Thurman allegedly stole more than $100 in merchandise from Cititrends on Bullsboro Drive.
Just after 1:30 p.m., Deputy Trent Hastings spotted Denney's vehicle on W. Highway 16 near Sargent traveling west.
After Hastings attempted to pull the car over, Denney allegedly continued traveling westbound, reaching speeds of over 100 mph, according to Wood.
Deputies deployed spike strips on the Chattahoochee River Bridge, which punctured all four tires of Denney's car. However, she continued westbound, maintaining speeds around 70 mph.
Hastings attempted to perform several PIT maneuvers on the vehicle, but Denny was able to recover each time, according to Wood.
As the pursuit entered the city of Whitesburg, Hastings pushed Denney's car into a power pole near the roundabout before she was able to reach the approaching school zone.  
Thurman reportedly jumped out of the car and attempted to run from deputies, but was immediately apprehended, Wood said.
A search of the vehicle uncovered hundreds of dollars of stolen merchandise from a Dollar General store in LaGrange, along with Walmart and Cititrends in Newnan. Several bags of methamphetamine and marijuana were also discovered, along with several counterfeit bills.
Both suspects were taken into custody, medically cleared at Piedmont Newnan, and were transported to the Coweta County Jail.
Denney was charged with theft by shoplifting, narcotics possession, fleeing/attempting to elude police, forgery and driving on a suspended license.
She was also charged with aggravated assault with other weapon after she allegedly struck a person with her vehicle while in Newnan. On Wednesday, Magistrate Judge Jim Stripling denied bond for Denney.
Thurman was charged with theft by shoplifting and forgery, and given a $2,600 bond.
****
clay@newnan.com, @clayneely