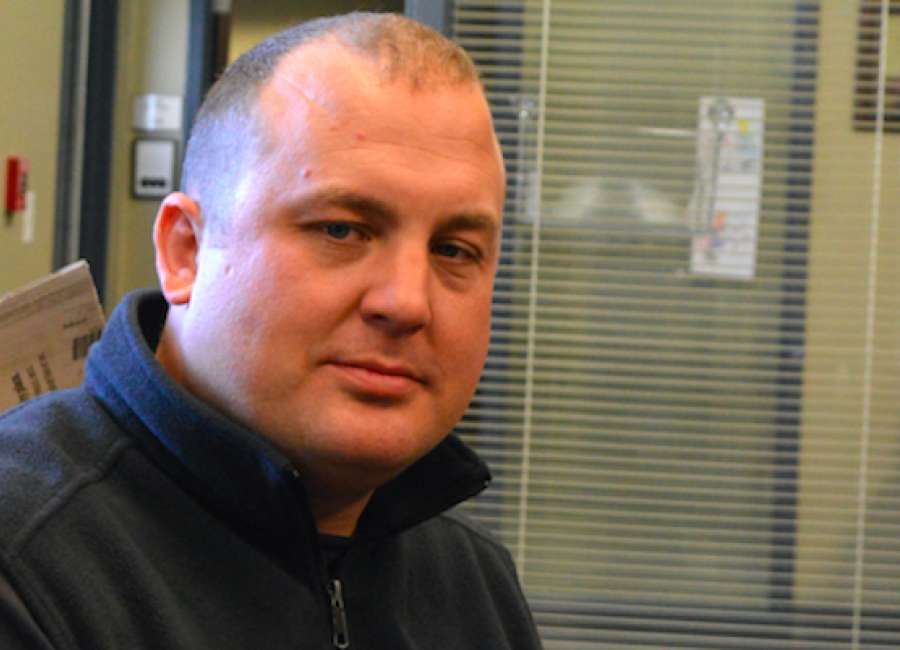 The Coweta County Sheriff's Office is working with local churches to help them improve their security – and that help is in demand. 

Most of the churches that have contacted CCSO in the past week already had security teams in place, but with last Sunday's church shooting in Texas, the agency wanted to again put the word out about the consulting help. 
"They are wanting to use the incident in Texas as a refresher and a reminder," said Sgt. Ryan Foles. 
Two years ago, after the shooting at Emanuel AME Church in Charleston, the sheriff's office held a seminar on church security, and representatives from a couple of hundred churches came, said Chief Deputy Jimmy Yarbrough. 
Instead of a seminar this time, Yarbrough said most of the churches are wanting deputies to come out to their churches to take a look at things, and offer feedback for potential ways they can improve security. 
Though mass shooting scenarios are front and center in everyone's minds right now, the sheriff's office also works with churches on the threats they are more likely to face. 
Those include thefts by staff, burglary of sound and lighting equipment, and auto break-ins.
Churches deal with a lot of money – often cash – when taking up the offering. Foles said churches can think about who is in charge of the money and who is taking it to the bank. If a church has a set routine for taking the money to the bank on Monday morning, for instance, that is something a thief might be watching. Churches should also be sure to have serial numbers on record for all equipment that could be stolen. 
There was a time when criminals would never think of stealing from a church. 
"It was kind of off-limits," Yarbrough said. "It's not any more."
"Today's individuals look at churches as another opportunity," Foles added. 
Most people don't think about things getting stolen from their vehicles while they are at church. But thieves know people probably won't be going to their cars until the service is over. 
"You'd be surprised how many of them are unlocked," Foles said. 
There is also the issue of making sure there are background checks on file for those who work with children. Those background checks need to be updated regularly. 
"Not just once every 10 years," Yarbrough said. 
"Another thing churches don't consider sometimes is what you do in an emergency," Foles said. That can be a tornado, fire, or a medical problem such as a heart attack or stroke. 
Before the attacks in Charleston, Foles said he doesn't think many local churches had security teams. But now, many do. 
Until a few years ago, only certified law enforcement personnel were allowed to have guns in churches. A change in state law gave churches the option to allow guns if they choose to, but a church must opt-in. Churches can allow anyone with a weapons permit to carry a gun at church, or restrict guns to members of an approved security team, according to Yarbrough.
Of course, there is more to making a church safer than simply having an armed security team, and the sheriff's office can help churches that don't want to allow guns. 
Churches need to be aware of issues that could cause potential problems – such as a member who is going through a nasty divorce, or a church member who has a severe mental illness and might not be taking his medication. 
Yarbrough and Foles try to teach church representatives how to deal with individuals who might be behaving strangely. Yarbrough called it "verbal judo."
"Take them out, calm it down before it escalates," he said. 
"We try to teach them good communication techniques," Foles said.
The attitude of a church is inviting to all – and smart security doesn't have to take away from that. Church ushers, who greet people at the door, can be on the lookout for something that doesn't look right. Others can observe the parking lot.  
At some churches, security team members are keeping an eye on things outside the sanctuary during services, though a casual observer might think it's just someone going to the bathroom or getting some coffee. 
For those who aren't on the security team, it's still important to be aware of your surroundings. 
"If you hear something that doesn't sound right or somebody doesn't look right, bring it to the attention of the security team," Yarbrough said. 
If someone is wearing a heavy coat when it's not cold, that can be suspicious. If someone has a gun in his pocket, he'll usually keep his hand on it, Yarbrough said. 
Every church is different, and there's always the need to balance safety and security with being welcoming and open, and meeting people's needs. 
Some churches keep exterior doors locked during the week when church staff are in their offices, and people have to ring a bell to be buzzed in. Other churches are never locked – ever. The doors don't even have locks. 
A person who shows up at a church acting erratically may have bad intentions. Or he might just be hurting and seeking help. 
"You open your heart to them, you talk to them, ask them what their needs are," Yarbrough said. 
"It's tough for churches in today's climate," Foles said. "You don't want to let your guard down and have a Texas or Charleston situation. You also don't want to lose the whole meaning of the church."
Churches have to find a balance, and that balance can be different for each church, Foles said. 
"We just try to help any way we can," he said.
For more information, contact Yarbrough at 770-253-1502.