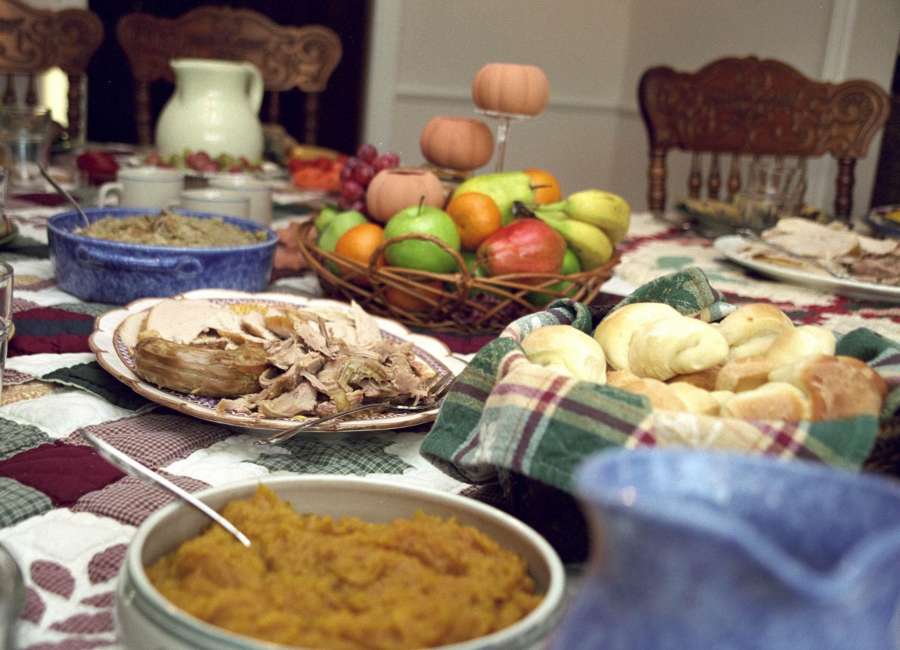 Editor's Note: This story has been updated to give the correct location for Saturday's William Newell dinner – it is at Zion Hill Baptist Church on Pinson Street. 
Several community Thanksgiving dinners will be held in Coweta, including one Saturday, one Wednesday and two on Thanksgiving Day itself.

The ninth annual William Newell Community Thanksgiving Dinner will be Saturday from 1 to 4 p.m. at Zion Hill Baptist Church, 87 Pinson St., Newnan. 
The dinner is free and open to the public, and meals can be delivered to those who are unable to attend. For more information, contact Shane Rutledge at 678-378-1204.
On Wednesday, Ignite the Fire is holding its second annual Thanksgiving community outreach.
The outreach includes a hot Thanksgiving meal for all who wish to come and fellowship, as well as free clothing, and canned food items for those in need. There will be blankets and gloves as well as other clothing, according to Debra Harris of Ignite the Fire Movement.
The outreach event will be held at Winston Dowdell Academy (formerly Fairmount School), 1 Dowdell St., Newnan, and will last from 2 to 5 p.m.
Ignite the Fire is a ministry that has brought together multiple local organizations and smaller ministries.
"We want to unify people through prayer and help them through the different outreaches," Harris said. The organization had a spring outreach and a back-to-school bash, and has recently expanded to Troup County. There have also been several prayer rallies.
"The whole idea is to unify people through prayer, with a love to reach out and help them in other areas," Harris said. "Sometimes it's not about praying, we have to do more than just pray."
"We're working on pooling all of our resources together to be one body and to help others in need."
There are six member churches and several ministries involved with Ignite the Fire, as well as individuals. "We are open to anyone else who wants to come and reach out to the community with us," Harris said.
For more information, visit facebook.com/ignitethefire or contact Harris at 770-712-8438.
On Thursday, the Willie Pritchett Foundation, in partnership with AMVETS Post 142 and Mt. Sinai Missionary Baptist Church, will be serving meals to the community from 10 a.m. to 1 p.m.
The dinner will be held at Mt. Sinai Baptist Church, 6 Lovelace St., Newnan. Delivery and take out are available, or visitors can eat at the church.
Community leader Pritchett, who passed away in January of 2016, delivered Thanksgiving dinner to people for years, said his daughter LaKeisha Martin, and the foundation is carrying on that tradition with the first of what is hoped to be many community Thanksgiving meals.
Volunteers and donations are welcome.
Martin said she is hoping for a good turnout. The dinner is not just for the disadvantaged but for anybody who wants to come and enjoy.
"We don't want to take any food home – we want to give it away," she said.
Martin asked that deliveries be scheduled by Tuesday. For more information or a delivery, contact Martin at 678-478-4761, Vincent Pritchett at 404-667-2153 or Robert Wood at 678-378-4820.
Community Christian Church will continue its annual Thanksgiving tradition of serving turkey with all the trimmings to hundreds of Cowetans on Thanksgiving Day.
This year, however, the dinner will only be held in one location – Newnan High School, 190 LaGrange St., Newnan. The meal will be served from 11:30 a.m. to 1:30 p.m.
Deliveries and to-go plates are available, or you can dine in and enjoy fellowship. There will be clothing available for those who need it.
Deliveries can be scheduled in advance, but must be scheduled by 10 a.m. on Thanksgiving. For deliveries, call 678-740-3995.