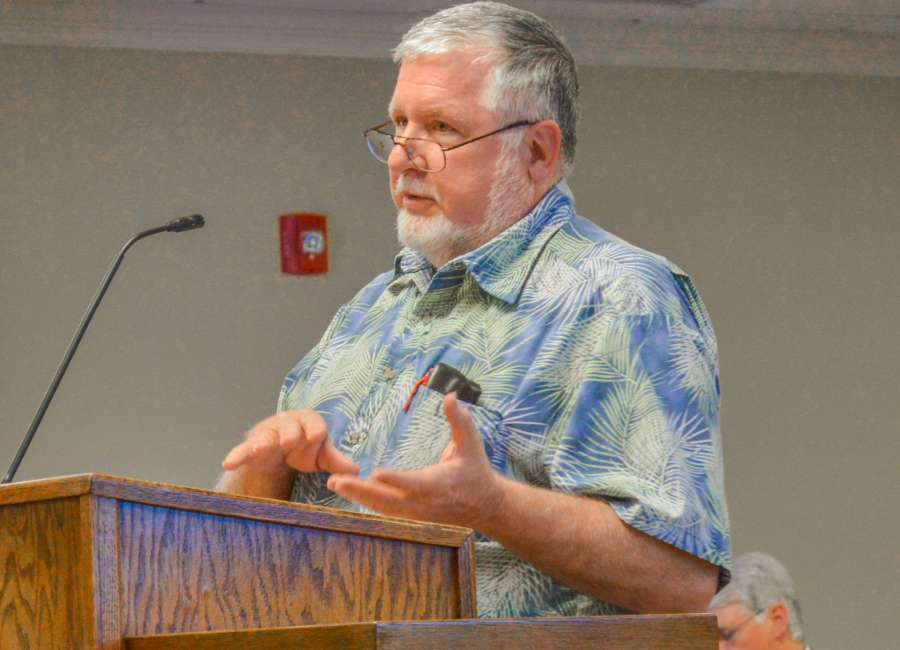 A local resident appeared before the Coweta County Board of Commissioners this week to ask that senior citizens receive exemptions on property taxes.

Don Smith said many local jurisdictions exempt senior citizens from some property taxes, and asked the commissioners to consider increasing the senior exemption by $20,000 or exempting seniors from school taxes altogether.
Chairman Al Smith told him that the school board would have to make any changes to school taxes, but the county would look into changes to county taxes.
County Administrator Michael Fouts said a new local exemption would have to be approved by voters in a referendum.
For that to happen, the commissioners would have to approve a resolution calling for the referendum.
"If we are going to eliminate property taxes on senior citizens … we would have to determine how much tax would be eliminated and where it is going to be filled in from," said Smith. "If we can't find out where the shortage is coming from, then that is going to be a problem."
Don Smith said one of the counties he looked at exempts the first $377,000 in value from property taxes.
Currently, those over 65 get a $10,000 exemption, on top of the standard $10,000 exemption for county taxes, as long as they don't make more than $10,000 a year in non-retirement income.
There is also a $10,000 exemption from school taxes, with the same income requirements.
There are also school tax exemptions based on age, with no income limit. For ages 65 to 70, the exemption is $40,000. It's $60,000 for those 71 to 74 and $80,000 for those 75 and older.
Exemptions are applied to the "assessed value" – 40 percent of the fair market value. For example, a $200,000 home would have an assessed value of $80,000. The exemptions would then be subtracted from that $80,000 assessed value, and only the remaining value after all exemptions would be taxed.
Smith asked the commissioners if they could take action on school taxes, and was told that the school board is in change of school taxes.
He said he would like to see elected officials in charge of setting school taxes and budgets, and asked if anything could be done through a local referendum to make that happen.
"The school board is elected," said Commissioner Paul Poole.
In other meeting business:
• The board heard a presentation on the Stop the Bleed program. Coweta Fire Rescue and the Coweta County Sheriff's Office are training faculty and staff at local schools to use special kits to do first aid to stop blood loss. Stop the Bleed kits will be provided to each school through the Georgia Trauma Commission.
• A local car wash will be sporting solar panels. Riptide Carwash off Hwy. 34 is having a solar array installed on top of the main building to provide electricity for the facility and reduce its carbon footprint.
• The board approved an agreement for improvements to the Norfolk Southern railroad crossing at Joe Cox Road. A developer planning a subdivision on the road will pay 44 percent of the cost of the project.
• The board approved an amendment to the contract with SAFEBuilt for building inspections. The county did away with its building inspectors in favor of having the contract company provide inspections. The county's chief residential inspector is staying on through the end of the year, and SAFEBuilt has asked that the inspector assist with residential inspections in November and December. The county will get a $10,000 monthly credit on the SAFEBuilt contract for the inspector's assistance.