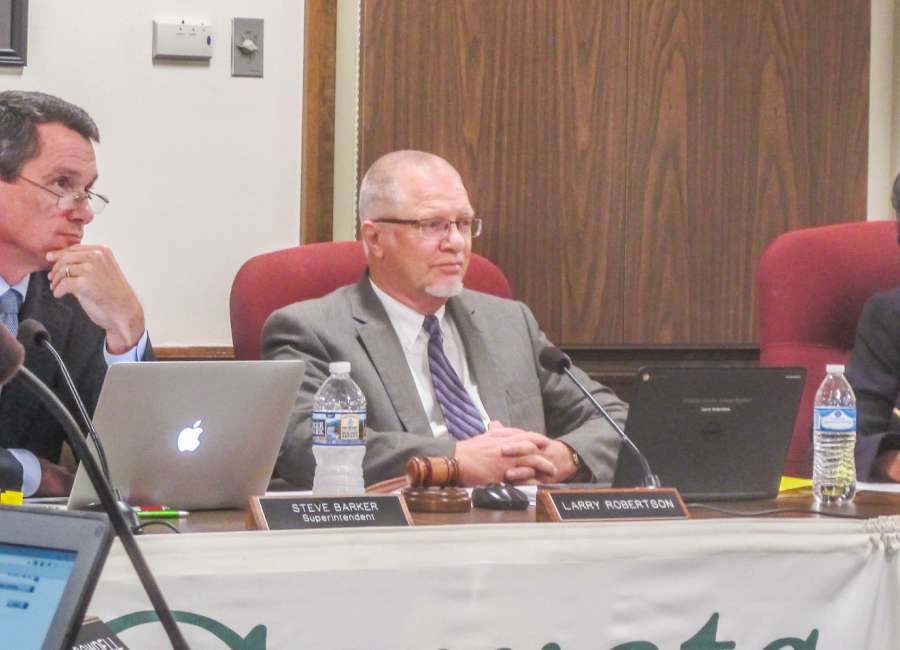 The Coweta County Board of Education is taking the first steps toward putting artificial turf on its athletic fields.

The school board voted Tuesday to solicit bids for placing turf on the football fields at East Coweta High, Newnan High and Northgate High. While Tuesday's vote likely moves the system toward installing turf, that is not a certainty.
"Once we do get the bids, I guess at that point we would decide whether we can to do this or not. Is that right?" board member Frank Farmer asked at Tuesday's meeting, held at the Coweta County School System headquarters on Jackson Street.
"You are exactly right," Dr. Steve Barker, superintendent, said. Barker said the vote will trigger the solicitation of bids and the development of timelines.
"We would retain the right at any point to reject all bids," Barker said.
The installation of artificial turf is expected to cost approximately $3.175 million. Of approved, work would be done during the summer of 2018. In response to a question from board member Amy Dees, Barker affirmed all three schools would have turf installed about the same time.
"We've been discussing artificial turf for about four years," Barker said.
Safety concerns about the use of turf have been raised, but many systems in the area already have it. The Coweta board has had two committees study the issue, look at the use of turf in other places and evaluate "cost as well as any health-related effects," Barker said.
Turf will provide "a consistent playing surface for all athletes," the superintendent said. Barker said fields generally are in good shape for football after a summer of preparatory work. Things aren't always so good after football season.
"Your fields take a beating, and then your spring sports don't get to play on a field that is in a condition we would like it to be," he said.
Barker said the costs of turf over grass are probably about the same over time. Though the initial cost for turf will be hefty, maintenance will be lower than with grassed fields.
"Districts are going to it across our region for the very reasons I've cited," Barker said.
Experts are divided on the health impact, if any, of playing on turf. "I think you're going to see years of research," Barker said.
Dees made motion to initiate the bid process, which was seconded by Winston Dowdell. The vote was unanimous.
Larry Robertson, school board chairman, said he has heard from coaches at all three high schools, and all would like to see turf. "It's hard to attract the out-of-region teams you need to attract," he said.
"I probably field as many questions about turf as I do about any school topic," he said.
In other business:
• The board approved a request from the Canongate Elementary Parent-Teacher Organization. The PTO asked permission to resurface the track with PTO funds. The work will cost $24,502.50.
• The board approved an intergovernmental agreement with Coweta County for reworking of the traffic signal on Fischer Road at Northgate High School. The realignment will "provide greater visibility and … provide warning beacons for both approaches on Fischer Road," Barker said. The project will cost an estimated $35,700.
• The board voted to pay Simplex Grinnell, LP $23,876 to test fire alarms at all school system facilities.
• Keith Chapman, assistant superintendent for financial services, said the system is "a little over $600,000 under budget for the month." He said the system recently got a $1.8 million payment in sales tax funds, which was "some of the strongest collections we've ever seen."