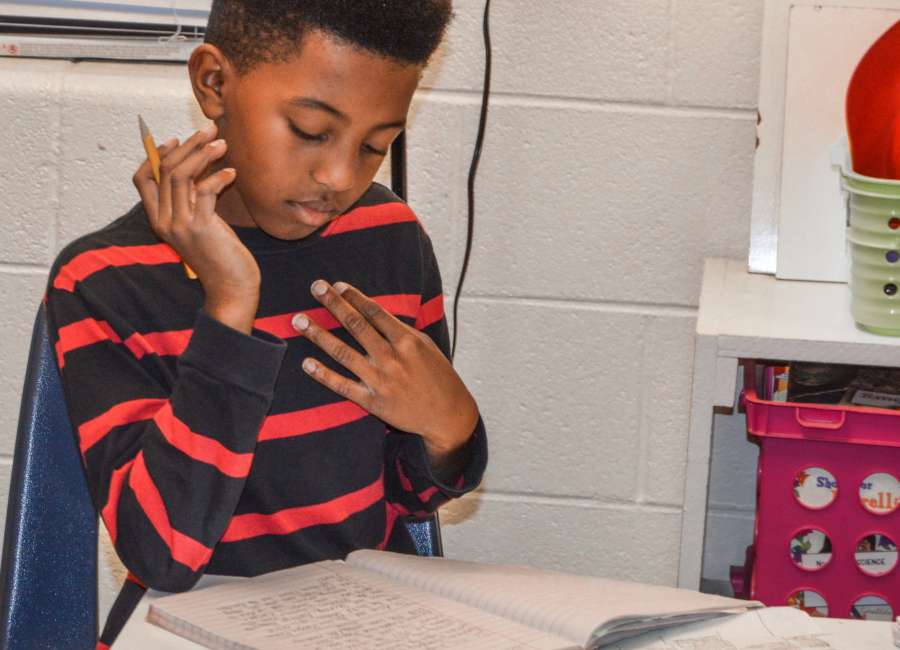 Success seems to be right around every corner inside Ruth Hill Elementary School off Sunset Lane.
The walls on every hallway are blanketed with student and teacher achievements, from actual award certificates to newspaper clippings recognizing individual and group accomplishments.
There is also an air of confidence that radiates from students and staff – and rightly so.
For the first time in three years, Ruth Hill Elementary School scored in the 80th percentile in the College and Career Ready Performance Index, or CCRPI.
The index is a state measurement and accountability tool that consists of multiple components such as student achievement and academic progress, school culture and climate and attendance. There are a total of 30 indicators that make up a school's CCRPI score. It is based out of 100 points.
Last year, Ruth Hill educators were disappointed to learn they scored 52.3 on the CCRPI for the 2015-2016 school year.
It was the third year the school came up short on the CCRPI. It put RHES  on a watch list with the possibility the state could take over the school if  scores were not raised.
Dr. Aaron Corley knew something had to change.
"We had to study our data from the previous academic school year," he stated. "It would identify our areas of need and tell us what we needed to do to score higher next year. We used the data to create a school improvement plan.
"The data also allowed us to do some self-reflection," Corley continued. "It brought us back to the basics of good, solid teaching. We had to reflect on why we're here and determine what our purpose is for being here. We had to take a step back and rebuild ourselves."
Back to the basics
A top priority for the staff was to increase the students' overall academic achievements and to close the achievement gap.
That goal was used for everyday accomplishments in the classroom and to increase test scores on the Georgia Milestones, which assesses a child's progress at the end of each school year.
The results of Georgia Milestones determines part of a school's CCRPI score.
Corley and Ruth Hill teachers began using vision boards to monitor  students' progress in math and reading throughout the year.
They integrated more teacher-led small group work and lunch-and-learn sessions in the classrooms.
The staff conducted home visits for every child before the start of the school year and revised teacher-parent conferences. Those meetings are now led by students, who share their strengths and weaknesses in the classroom.
Corley said while the teachers and staff added new teaching methods and techniques, they also removed several in-house programs.
"It wasn't about the programs, it was about teaching. Just good, basic, quality instruction in the classroom," he said.  
The teachers agreed.
"By looking at our data, that drove us to meet the needs of our students," said fourth-grade teacher Molly Breyne. "We took the information and created lessons from that. We were scaling things down and were focused."
"I think we've done a good job of utilizing our support staff," ESL teacher Amber Rhodes said. "We have two teacher-led stations in each classroom. Small group instruction has been key."
A change in the teachers' mindset made a big difference, too.
"We began thinking, 'The students can do this.' We got away from old instructional habits and began focusing on the things they (students) were missing on tests," said fourth-grade teacher Meagan Ogletree. "We changed things up, but we all wondered, 'Will things change?'"
The Score
In April of 2017, over a course of three days, the 430 students at Ruth Hill Elementary School battened down the hatches and completed the Georgia Milestones assessment tests.
The school had to wait until October to see how the test results would factor into the CCRPI scores.
The news took everyone by surprise.
In a matter of one year, Ruth Hill's CCRPI score went from 52.3 to 81.6 – an increase of almost 30 points.
"I was so unbelievably proud of our students and our teachers," Corley said. "All their hard work, sacrifice and commitment paid off. I couldn't wait to share the news with them. I wanted them to feel validated for everything they did. It was overwhelming.
"We knew our CCRPI numbers were going to increase," he continued. We just didn't expect that high of an increase. It was beyond what was projected for us. The central office (school board) thought we'd be in the 70s. We exceeded our own expectations. It wasn't about the score, but what the score represented – everything we've been through and now we're on the right path. It validated the teachers' and staff's hard work."
The teachers said they were ecstatic about the score and with their students.
"I cried," Breyne said. "To see the changes work and have proof that our kids can learn. We stopped making excuses with our kids and made sure we were doing our job to help them."  
"The vision boards helped change the mindset of the students," instructional coach Kim Crawford said. "Then they could see for themselves, 'This is what you're doing and here's where you need to be.' The kids became excited to learn and to succeed. We knew they could do it."
Corley said he believes support from Superintendent Steve Barker, the Coweta County Board of Education, partnerships in the community and parents also played vital roles the students' success.
"They saw a school in need and said, 'We need to help them,'" Corley said.  "The community outreach is amazing. We have people volunteering and mentoring our students. They could have said, "No, that place isn't doing well.' Parents could have gotten mad and said, 'I don't want my kids to go there.' But they didn't. They know us and they know the teachers love their kids and support them."
In addition to tutoring sessions, Ruth Hill has a Communities in Schools program, where someone works one-on-one with students every day to set academic goals and curb any attendance issues.  
The school also partnered with The Heritage School, local churches and the YMCA to start after-school programs for athletics and other activities.
A bookmobile now travels around nearby neighborhoods in summer so children can grab fun reading material to peruse outside of class.
The Future
While the increased CCRPI score at Ruth Hill was definitely something to celebrate, teachers and staff knew that celebration could only last so long.
"This year, the challenge is not to be comfortable and bask in last year's score. We need to maintain it or increase our score," Ogletree said.
"We don't want to stay where we are now," Breyne said. "We want to progress and do even better."
Corley agreed.
"This was a benchmark to continue to move forward," he said. "Our goal is to maintain and keep up with the students' progress. We'll monitor our students, analyze the data and make adjustments during the school year as needed.
"We want to see progressive growth," he added. "We want our kids prepared to go to middle school and high school and enter the world as productive citizens. This is not just about a score going up or down. It's about our school being on an even playing field and ready to compete with other students in the school system."
From the look of the eager children ready to learn in classrooms throughout Ruth Hill Elementary School, plus the academic achievements pinned up on every hallway, it seems these students are well on the way to future success.
•••
Email: melanie@newnan.com
Facebook: @MelanieNTH