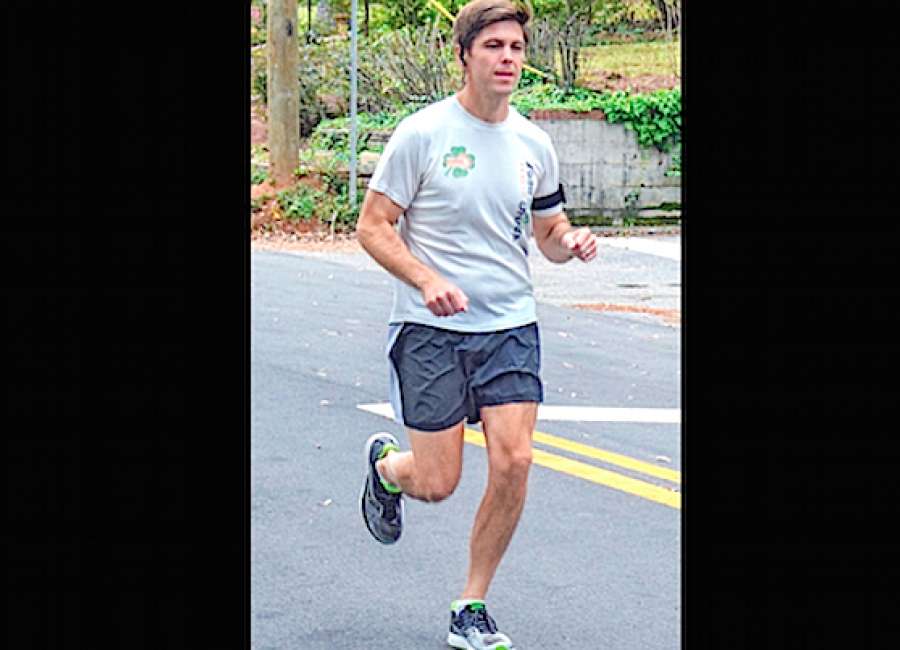 Running hasn't always been in Hasco Craver's blood. 

When he was a teen growing up in Philadelphia, Craver, who is now the assistant city manager for the city of Newnan, ran only as required for the sports he played: middle school and high school football, wrestling and lacrosse. Getting up to go run wasn't a huge part of Craver's life until he attended college at the University of Georgia.
"When I was a student at Georgia, I enjoyed running in weekend 5K races and with my then-girlfriend and now wife, Rebecca," said Craver, 37. "As a young professional, I began to show an interest in longer-distance running. In fact, my wife and her girlfriends pressured me into registering for my first half marathon nearly eight years ago. I fell in love with distance running while training for that first half marathon, and I have remained a distance runner since."
Craver said he tries to run nearly 40 miles each week, usually in four daily workouts per week. He said he also tries to get to the gym at least twice a week to keep himself toned. But as far as he's concerned, running is definitely his favorite workout.
"I enjoy running, in part, because I do not need a membership, a coach and a uniform. All I truly need are shoes and sidewalks," he said, laughing.
Craver uses those Newnan sidewalks for a variety of reasons, the main one being uninterrupted time for himself.
"Running provides me with the time I need as a working parent to decompress from the everyday stresses we are confronted with regularly. Typically, I use my time on the road to listen to music and relax," Craver said. "But, I will also use my time running to consider job-related tasks. While jogging for about an hour or more, I can spend uninterrupted time considering projects and programs that affect the citizens of Newnan."  
Craver said another one of the benefits of running on a regular basis is an obvious one: it helps him stay physically fit and in shape.
"It's always nice to be able to lose and/or maintain certain weight goals I have, thanks to running on a consistent basis," he said. 
The Cravers try to participate in several running events each year, such as the Atlanta Track Club's Thanksgiving Day Half Marathon and 5K race, which takes place in Atlanta every year on Thanksgiving morning.
"The Thanksgiving Half Marathon was the first longer-distance event I participated in many years ago," he said.  
This year, the Cravers will not participate in the holiday marathon for the first time in eight years. They do plan to make up for missing that marathon by running in the MLK 5K and 10K in Columbus, Ga., on Jan. 13.  
"We'll try and start the new year off fresh down in Columbus," he said.