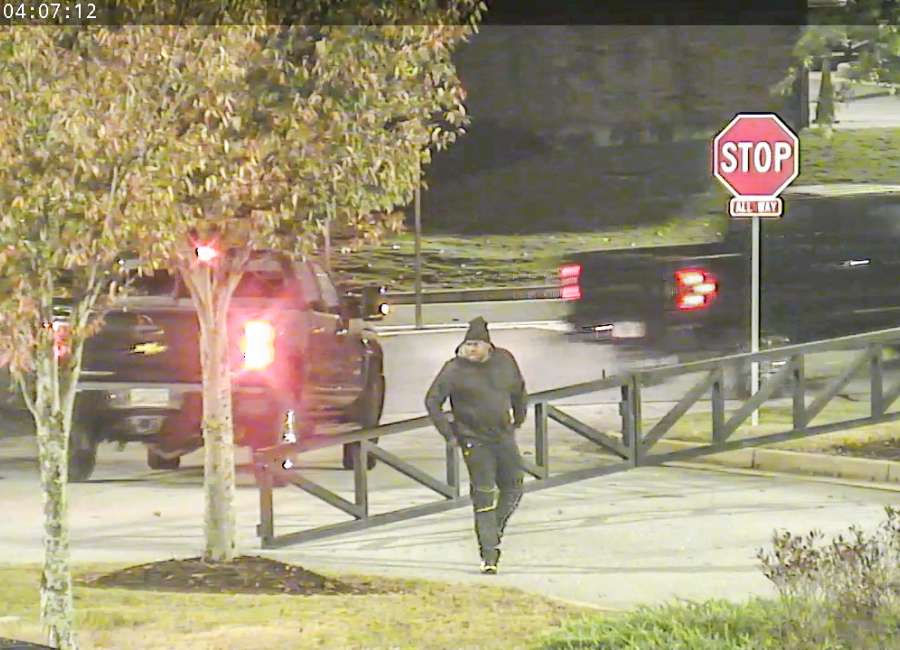 A reward is now on the table for any information on a group of individuals who stole eight trucks from a Newnan dealership and led officers on a high-speed chase.

In the early morning hours of Oct. 29, five men were dropped off at the overflow parking lot of the Southtowne Chevrolet dealership on Celebrate Life Parkway.
According to Deputy Chief Mark Cooper with the Newnan Police Department, four of the men were able to access the key box on the trucks while one man opened the gate to allow the trucks to exit.
The same man stayed behind until the four men returned several hours later to steal four more trucks. However, police said a third-party security company that monitors the lot for the dealership noticed the activity and contacted a representative from Southtowne who immediately called 911.
The four trucks were spotted traveling up Interstate 85 by a member of the Coweta County Sheriff's Office, who pursued them all the way to Milam Road in Fairburn where one of the trucks wrecked and the driver escaped on foot, Cooper said. The other three drivers also remain at large.
Five days later, police received a tip that one of the trucks was parked on Butner Road in Atlanta. The truck remained in relatively good condition and was returned to Newnan to be processed by police and then given back to the dealership.
Now, Crimestoppers and Southtowne are offering a reward of up to $5,000 that will help close the case. Tipsters who wish to remain anonymous can contact Crimestoppers at 404-577- TIPS (8477). Information can also be relayed to Sgt. Brent Blankenship at the Newnan Police Department by calling 770-254-2355.
***
clay@newnan.com, @ClayNeely