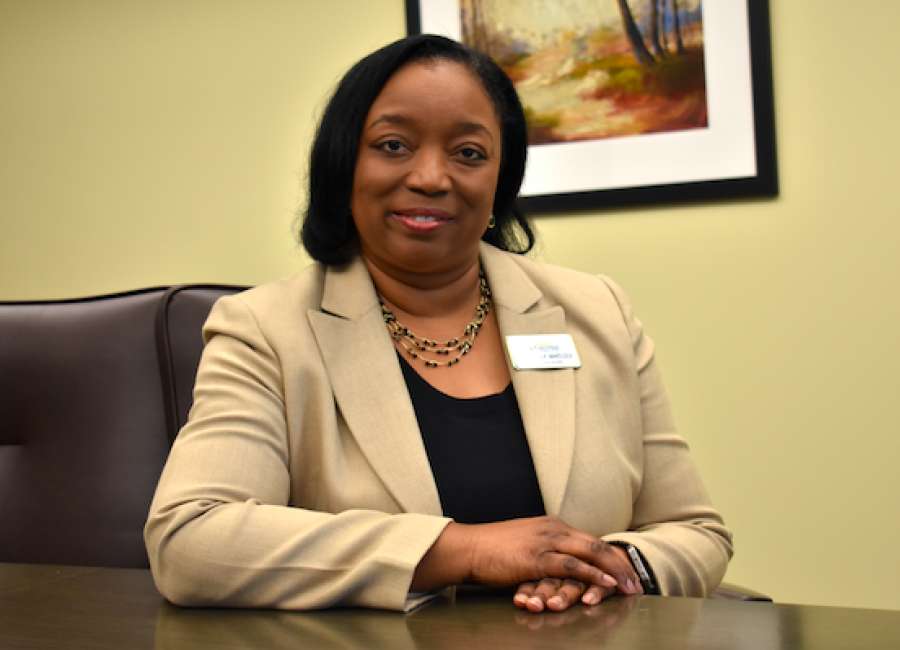 Vice President of Student Affairs, West Georgia Technical College

---
Q. What led you to a career in education? 
A. I was drawn to education. My parents were K-12 educators, and I tried to take a different path. I had the grades in science and math, and being a female engineer was attractive to me. But I was continually drawn back to educating and training people. 
For example, I was an industrial engineer for a medium-sized company in North Carolina. I was the one helping others create development plans and doing things to master their skills. If they had a desire to improve, I was there to assist. The company recognized this as a strength. I was promoted, and training responsibilities were added to my list of duties. 
Several years later, I volunteered to tutor in the evenings for an organization and was approached about an instructional position at West Georgia Technical College by someone who was on the college's board of directors. I started working in technical education a few months later and have been here almost 21 years. 
Q. What are your goals for the students at West Georgia Technical College?
A. My desire is to help the students find their passion. Like me, so many students are attracted to a profession because it's popular or because there's scholarship money available in that area. If the student finds something they're passionate about, they will enjoy their profession and create a great life for themselves and their families. 
Q. What's unique about West Georgia Technical College?
A. With five full-service campuses with over 1,000 students each and two instructional sites, West Georgia Tech strives to train locally and to add value to any community in which it exists. It's tough to remain competitive and to be efficient with such a business model, but we work continuously to provide services close to the students. 
We're also continuously assessing the needs in the community and working to fill the skills gap. 
Q. What is the most fulfilling aspect of working in the education profession?
A. Graduation! Seeing the students graduate, enter their chosen professions and make more money than me.
When I was teaching automated manufacturing, safety and more subjects a few years ago, all of my students graduated making more than me. It gives me great pleasure to hear from one of my past students and to know they are successful.  
This year, the college is celebrating its 50-year anniversary with a campaign called "50 Years of Changing Lives." I invite everyone to join me in reviewing the testimonials of successful students making a difference in their communities. We'll be adding new testimonials all year.