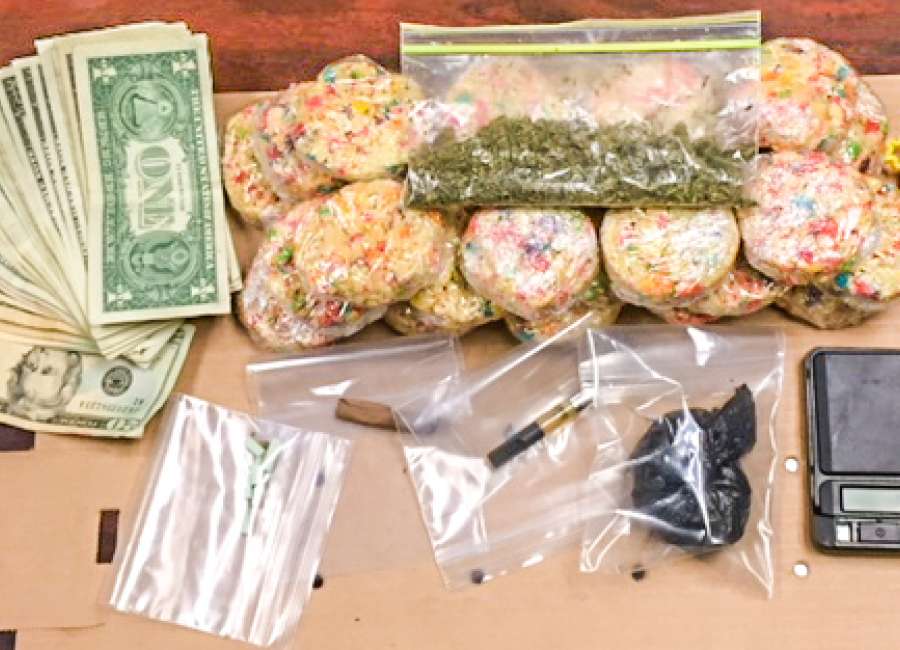 Several bags of marijuana, 28 drug-laced cakes and marijuana cigars were among the items authorities said were found in an car after a traffic stop Friday near the White Oak neighborhood.

The driver, identified by authorities as 18-year-old Stone Lloyd Matheson of Newnan, was arrested and booked with several drug and traffic charges.
The traffic stop was the result of a deputy receiving a suspicious person call from a resident who noticed Matheson sleeping inside a car parked in a neighborhood cul-de-sac, according to Chief Deputy James Yarbrough with the Coweta County Sheriff's Office.
After being wakened by the resident, Matheson allegedly drove away in a reckless manner.
Authorities said Matheson was seen driving on Sullivan Road when a deputy attempted to pull him over. Yarbrough said Matheson began to speed, weave and drove head-on into oncoming traffic before he eventually pulled over.
Deputies reportedly detected the odor of marijuana coming from the vehicle and searched the interior, where they uncovered 28 individually wrapped Rice Krispie treats cooked in THC oil, a half ounce of marijuana, one vaporizer containing THC oil, 7 Xanax pills in a closeable plastic bag and a marijuana cigar, along with one digital scale and $166 dollars in cash.
Matheson was arrested and charged with two counts of narcotics possession, one count of marijuana possession with intent to distribute, and driving under the influence. His car was seized, and Matheson was transported to the Coweta County Jail where he is currently being held on a $7,000 bond.
***
clay@newnan.com, @ClayNeely