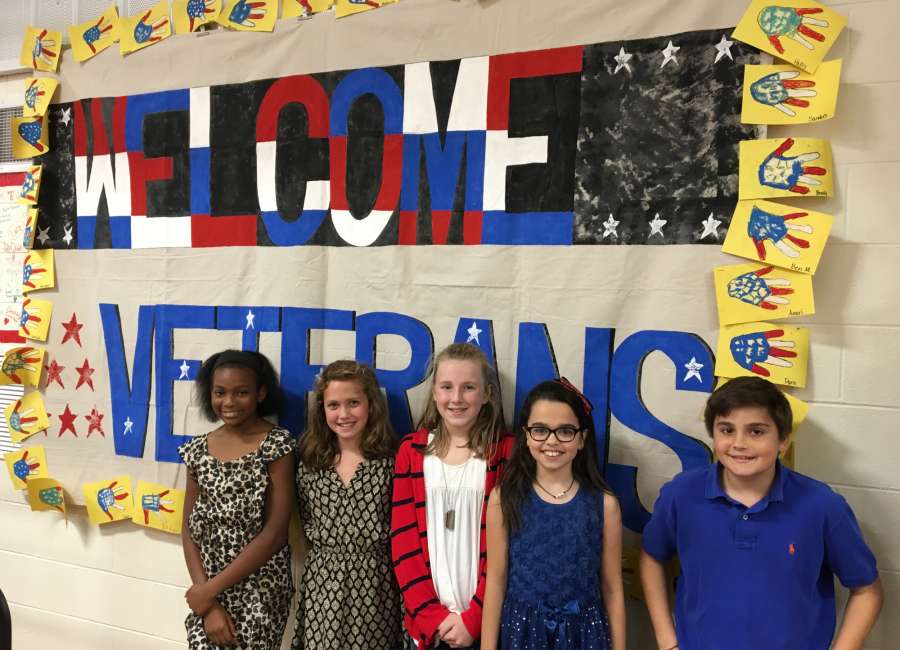 Northside Elementary School offered a salute to veterans on Nov. 10.
Breon Smith was the guest speaker for the program. Boy Scout Pack 47 led the pledge to the flag, and Donte Miller, assistant principal, recognized veterans attending the ceremonies.
Mason Robbins gave opening remarks, and three fifth-grade students – Nan Burnette, Olivia Cleveland and Isabella Ribeiro-Sonera – spoke. The student body sang "The Star-Spangled Banner," "This Land is Your Land" and "Thank You, Soldiers."
Pre-kindergarten, kindergarten and first-grade students joined to sing "This is My Country," and second and third-graders sang "God Bless America." "Fly High, You Grand Old Flag" was sung by fourth-grade students, and fifth-graders sang "America, the Beautiful."
Jaila Williams joined Dr. Dana Ballou, principal, in giving closing remarks.