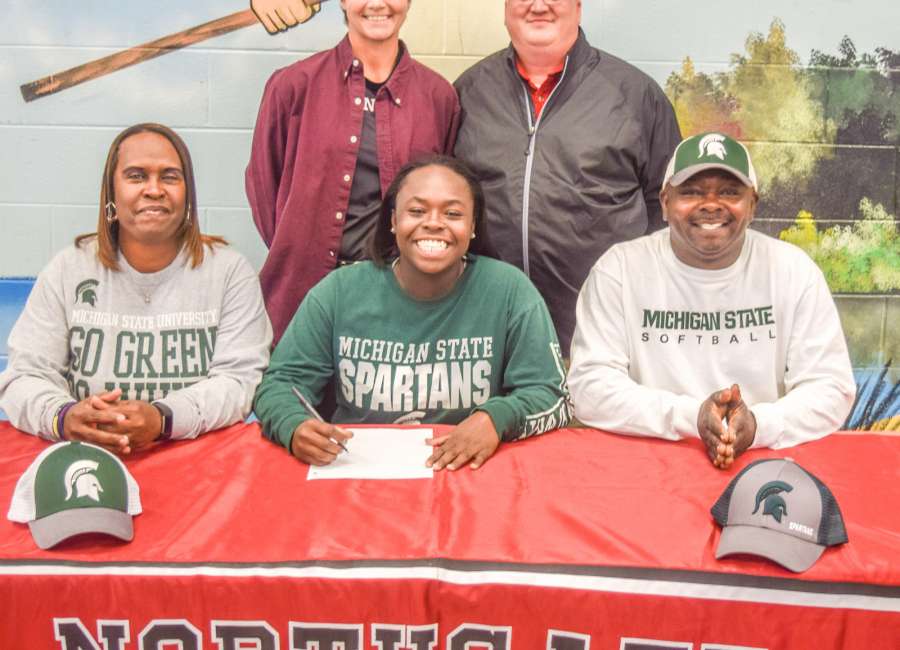 When it came time for Northgate softball player Charla Echols to sign her letter of intent to play in college, it was an easy decision.

Echols will be reunited with big sister Ebonee at Michigan State after making it official during a signing ceremony Monday afternoon.
"I am really excited about joining my sister," Charla said. "That was really a big factor."
Ebonee just completed her junior year with the Spartans and is one of the Big 10's best players.
Northgate head coach Lisa Skelton said she'll miss not having an Echols on the roster.
"I think I have had either Ebonee or Charla on the field for the last eight years," Skelton said. "One thing I am going to miss is having that softball intelligence, and Charla has it hands down."
Despite reuniting with her sister, Charla is quick to point out she made her decision on her own.
"She is excited that I am coming to Michigan State, but she didn't pressure me in any way,"  Charla said. "I made that decision myself."
Like her sister, Charla has been a multi-sport athlete during her four years at Northgate, including playing basketball for the Lady Vikings.
However, it was softball where she really thrived, earning The Newnan-Times Herald All-County recognition. She has also been named to All-Region and All-State teams.
Echols has played softball since she was four, including spending several months a year on travel ball squads.
"Travel ball is where you really get recruited," she said. "Playing in college is something I have always dreamed about, so I am really excited."
Echols has caught, played third and in the outfield during her softball career. She has been told she might play all three of those positions during her college career.