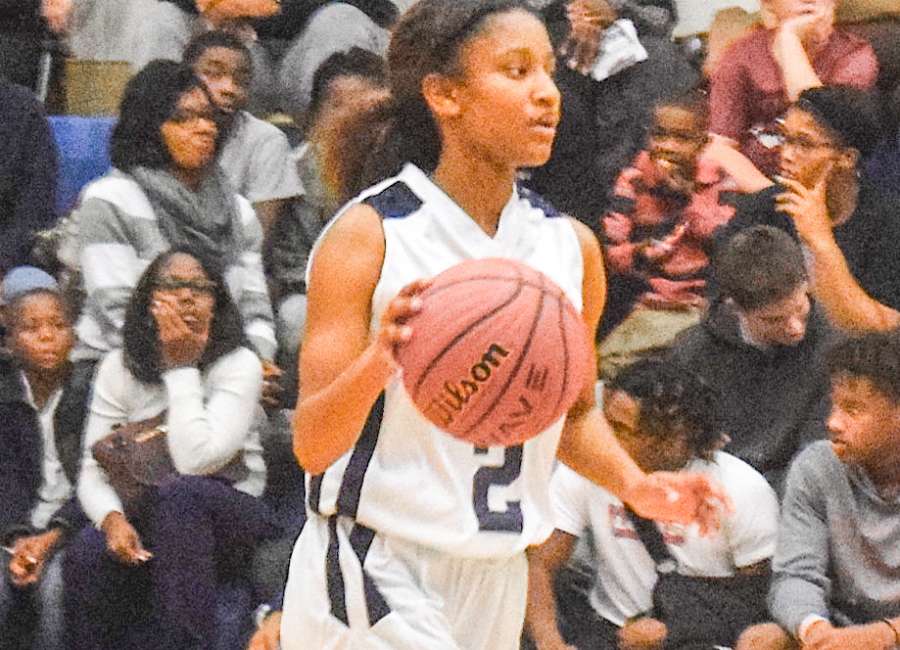 The Newnan Lady Cougars and Cougars basketball teams came back from the Thanksgiving break Tuesday evening, hosting the Troup County Lady Tigers and Tigers at Max Bass Gym.

The Lady Cougars were able to get a win in front of the home crowd, but the Cougars' rough third-quarter hurt them in a close loss to the Tigers.
Newnan 56, Troup County 50 (girls):
The Newnan Lady Cougars outscored Troup's girls 14-6 in the second quarter for a 28-21 halftime lead and made that stand, defeating the Lady Tigers 56-50 in non-region action Tuesday evening.
Newnan's girls improve to 2-2 with the win while Troup County fell to 1-2.
Newnan senior guards Jekeria Strickland and Janyah Stargell accounted for 30 of the Lady Cougars' 56 points and senior post player Miranda Hill had a strong second half to pace the home team.
Troup did make a comeback in the second half, cutting the Newnan lead to 37-34 with seconds left in the third quarter. But Strickland swished a 3-pointer from 30 feet away as the third quarter buzzer sounded for the 40-34 lead and Newnan rolled the rest of the way.
Hill converted a 3-point play to put Newnan up 48-39 early in the fourth quarter. Stargell scored seven of her eight total points in the final stanza to put the game away.
Strickland finished with 22 points, seven rebounds and three steals, while Hill chipped in with 12 points, six rebounds and two blocks. Stargell added four steals and two assists to go along with her eight points. Jade Green led Troup with 13 points.
Troup County 71, Newnan 65 (boys):
Jay Jefferson of Troup County scored 37 points to lead the Tigers to a close 71-65 victory over the Newnan Cougars Tuesday evening.
Despite Jefferson's hot shooting, Newnan kept the game close and took a 32-28 lead in the second quarter thanks to a 3-point play from Cougars senior Will Gates. Luis Gonzalez sank two treys in the period to put the home team up 37-34 at halftime.
The iron was unkind to the Cougars in the third quarter, as Newnan only scored six points in the period while Troup scored 20. Jefferson himself outscored Newnan 7-6 in the third.
Newnan started the fourth quarter on a 7-0 run to cut the lead to 54-50, but Troup remained steady and kept its lead. The Cougars clawed their way back, thanks to clutch shooting down the stretch. Harrison Drake's second trey of the quarter cut the Troup lead to 67-65 with 31.7 seconds left, but the Tigers scored the game's final four points for the 71-65 win.
Keith Williams led Newnan (1-3) with 23 points, followed by 15 from Gates and 12 from Drake. Both Newnan teams host Starr's Mill Friday, with the girls action starting at 6 p.m.