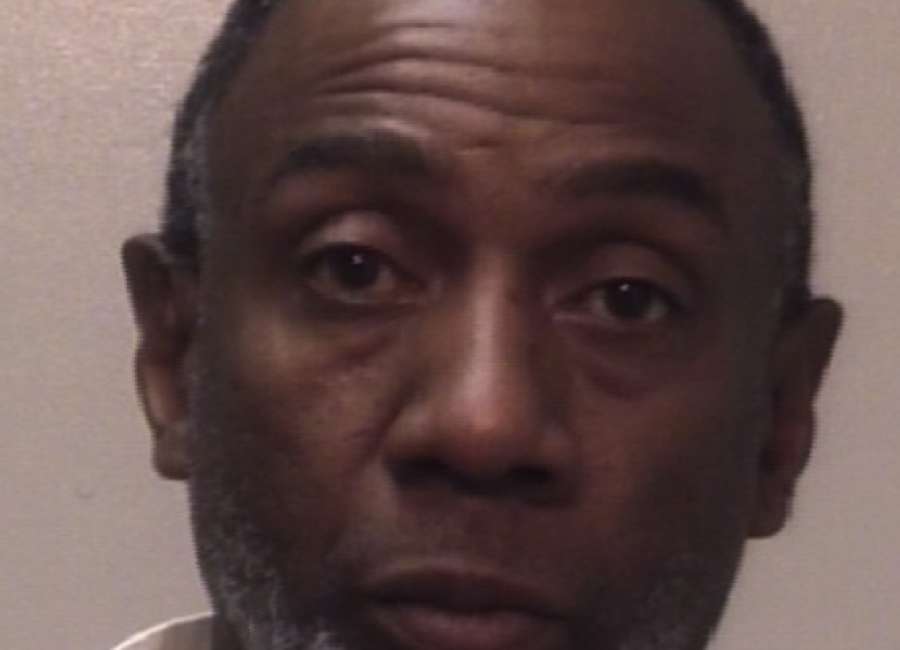 A Forest Park man is in jail after attempting to steal a ticket kiosk from a local skating rink and then fleeing from police.
Stacey Arndell Crutchfield, 49, faces a number of charges including burglary, reckless driving and fleeing from police.
The incident occurred Tuesday at the Starlite Family Fun Center of Sharpsburg in the early morning hours. In video surveillance footage, a man believed to be Crutchfield is seen looking inside the business and then leaving.
The man returned 10 minutes later in a Chevy S-10 pickup truck, backed the truck through the glass of the lobby and attempted to load a kiosk onto the back of his truck, according to Chief Deputy James Yarbrough with the Coweta County Sheriff's Office.
"He believed it was an ATM," Yarbrough said.
Deputy Corey Malden was patrolling the area when he heard the alarm call from the business.
Upon his arrival, Malden saw the truck attempting to leave the business, dragging the kiosk behind it with a chain.
After attempting to perform a traffic stop on the truck on Hwy. 34, Crutchfield reportedly accelerated and led authorities on a high-speed chase reaching speeds of up to 90 mph.
During the pursuit, Crutchfield allegedly drove directly into oncoming traffic on Fischer Road, forcing several cars to leave the road to avoid colliding with Crutchfield.
As the chase approached the northbound entrance ramp to I-85 at Collinsworth Road, deputies were able to successfully disable the truck before he fully reached the interstate.
After the truck was stopped, Crutchfield then fled on foot into the woods between the on-ramp and the interstate, Yarbrough said. However, a K-9 team was dispatched and successfully located him.
Crutchfield was arrested and taken to the Coweta County Jail where he was charged with burglary, theft by receiving stolen property, failure to maintain lane, speeding, driving on a suspended license, fleeing, running a red light, reckless driving, not stopping for a stop sign, driving on the wrong side of roadway and passing in no-passing zone.
He is currently being held without bond.
The truck being driven by Crutchfield was reportedly stolen out of Cobb County. The stolen kiosk was valued at $10,000, according to the police report.
****
clay@newnan.com