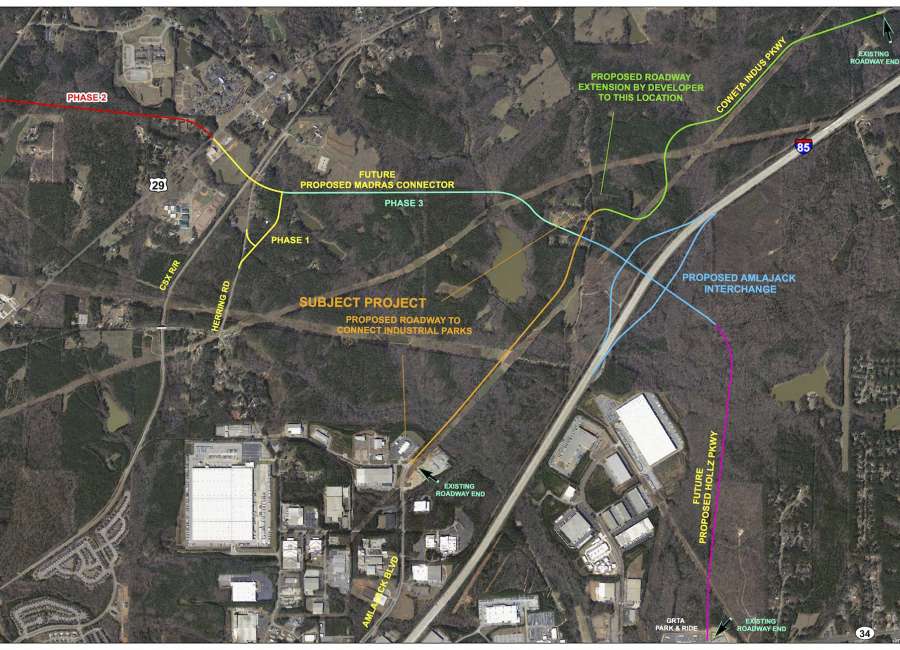 The next phase of the Madras Connector project is up for public comment.

A public information open house on Phase Two of the project will be held Thursday from 5-7:30 p.m. at Madras Middle School, 240 Edgeworth Road.
Information open house meetings are typically "drop in"- style meetings. There will be maps of the proposed project, and representatives from Coweta County and the engineering firm that is doing the design work for the project will be on hand to answer questions.
Phase Two of the project will create a connection between U.S. Hwy. 29 in Madras and Happy Valley Circle. The road will start where Phase One will end – at the entrance to Coweta Fire Station 6, named Madras Parkway. It will then go overland and connect to Happy Valley Road at the intersection will Hal Jones Road.
The intersections at U.S. Hwy. 29 and Happy Valley will become roundabouts.
Phase One of the project is a realignment of Herring Road, which includes a bridge over the railroad. Future phases will connect Madras Parkway to a new Interstate 85 interchange that is proposed to be built between the current Hwy. 154 and Bullsboro Drive interchanges. The other side of the interchange will be an extension of Hollz Parkway. The overall plan for the area also has Amlajack Boulevard and Coweta Industrial Parkway being extended so that they connect and intersect with Madras Parkway.
Area residents were out in full force several months ago for the open house meeting on Phase One, and many expressed concerns about the project.
Visitors to the meeting will have an opportunity to submit comments, either in writing or directly to a court reporter.
For more information, contact the Coweta Transportation and Engineering Department at 770-254-3775.