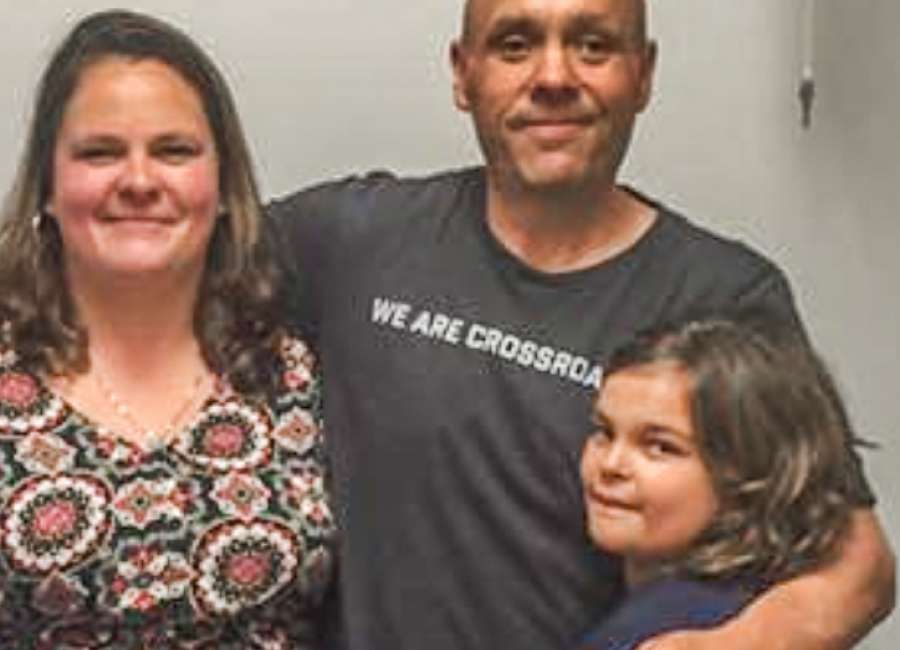 By MADELINE SCHINDLER
madeline@newnan.com
Today, the Nolder family and families across the country will "Demand Better" in the fight against pancreatic cancer.  
In honor of World Pancreatic Cancer Day, which is today, Dan Nolder and his wife Jennifer are speaking out about the disease and how it has impacted them and the lives of many others.
In August 2016, Dan was diagnosed with pancreatic adenocarcinoma, stage 3 pancreatic cancer.  Before being formally diagnosed, Dan experienced flu-like symptoms – fatigue, abdominal pain and diarrhea.
When his illness persisted for several weeks, his wife became concerned. According to Jennifer, Dan was always in good health and rarely got sick. A doctor's appointment confirmed Jennifer's suspicion that something was wrong.
"I went to the doctor, and at that appointment the doctor told me my eyes were turning yellow because of  jaundice," Dan said.
Dan was referred to a gastroenterologist for a follow-up appointment, and then was admitted to the emergency room.
"They caught the cancer because of where it was located in Dan's pancreas," Jennifer said. "It was beginning to affect the function of his liver."
Dan underwent major surgery on Sept. 1, 2016, and then began a demanding round of chemotherapy several weeks later.
"I was out of work for about three months to receive chemo," Dan said. "The treatment was very intense, and I was receiving the maximum amount of chemotherapy. I took chemo pills twice a day, and once a week I would go to Northside Cancer Institute in Atlanta."
While the disease has dramatically changed their way of life, the couple says they have been pleasantly overwhelmed by the love and support of family and friends.
"We have always felt loved, but there were just so many people who supported us and helped us once Dan was diagnosed," Jennifer said.
Members from their church, CrossRoads, began posting on Facebook about Dan and organizing fundraisers and events to cover the cost of Dan's treatment. A care team from CrossRoads also came to the Nolders' home to help care for their children and the house.
When the family had to cancel a vacation for their daughter Amanda's 10th birthday, the church sent cupcakes and hundreds of cards to Amanda.
On one occasion, a Newnan police officer showed up in uniform and mowed the lawn.
"It was amazing to see the people who came out to support us," said Dan. "We discovered some really great things about our friends, family, church, and community."
After several months of treatment, Dan completed chemotherapy in April and has since returned to work. He continues to go to regular appointments and receives routine CT scans.
Dan attributes his recovery to the love of his wife and family, faith, church and community.  Additionally, he feels a positive attitude and a sense of normalcy are valuable.
"It's difficult, but just keeping a positive attitude can be so beneficial during treatment," Dan said.
Both Dan and Jennifer agree that monitoring one's health is essential, regardless of the diagnosis.
"Go to the doctor for regular check-ups and get bloodwork as well as a physical. It's really important," Dan said.
"If there are symptoms that just won't go away, please go to the doctor," advises Jennifer. "If we can bring awareness and prevent this for another family… this is why we want to share Dan's story."
For more information about World Pancreatic Cancer Day, visit http://www.worldpancreaticcancerday.org