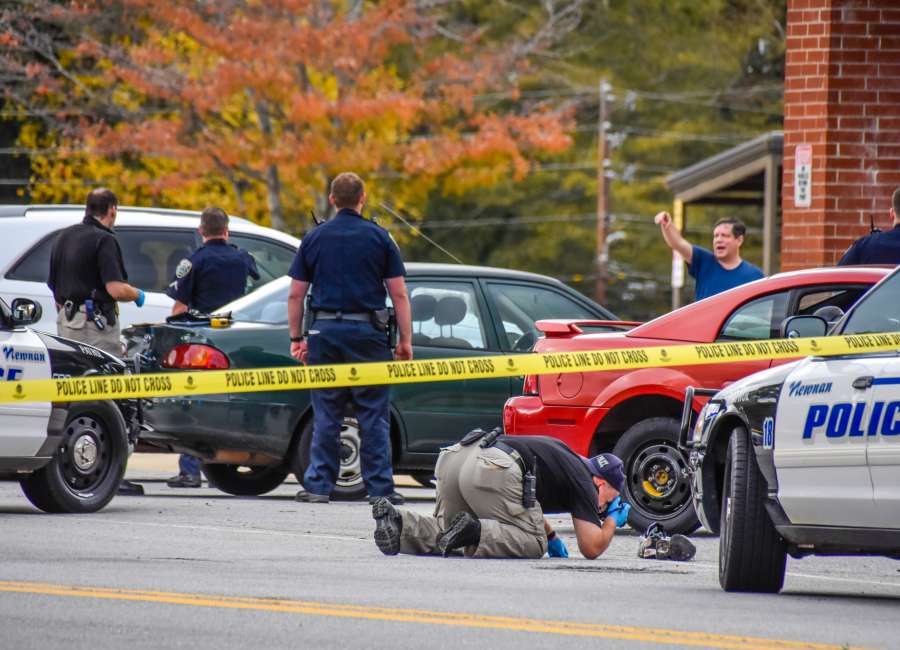 Police are searching for a suspect after a man was shot while sitting inside his car.
The shooting occurred Tuesday just after 1 p.m. on Fairmount Street, according to Deputy Chief Mark Cooper with the Newnan Police Department.
The victim was sitting in his car when the suspect walked up, had a brief interaction and then shot through the passenger side window of the car twice, Cooper said.
After the victim was reportedly struck in the back of the neck and leg, he drove himself and the passenger to the area of the Central Educational Center, where a call for help was placed.
The victim was flown by air ambulance to Atlanta Medical Center. His condition is unknown, but police said the victim was conscious and alert at the time of his departure from Newnan.
The passenger of the car was reportedly unharmed.
Investigators believe the suspect is Roylondo Jamorio Cook, a 33-year-old Newnan man who lives in the Fairmount Street area. Police consider Cook to be armed and dangerous.
Anyone with information regarding Cook's whereabouts is urged to call 911 or contact Detective Bugg or Lt. Washington at the Newnan Police Department: 770-254-2355.
In February of 2017, Cook was arrested on charges of narcotics possession in and is due in Coweta County Superior Court on November 27. He is currently charged with 3 counts of felony possession of cocaine, 2 counts of felony possession of marijuana and one count of felony possession of alprazolam, according to court documents.
•••
clay@newnan.com, @ClayNeely