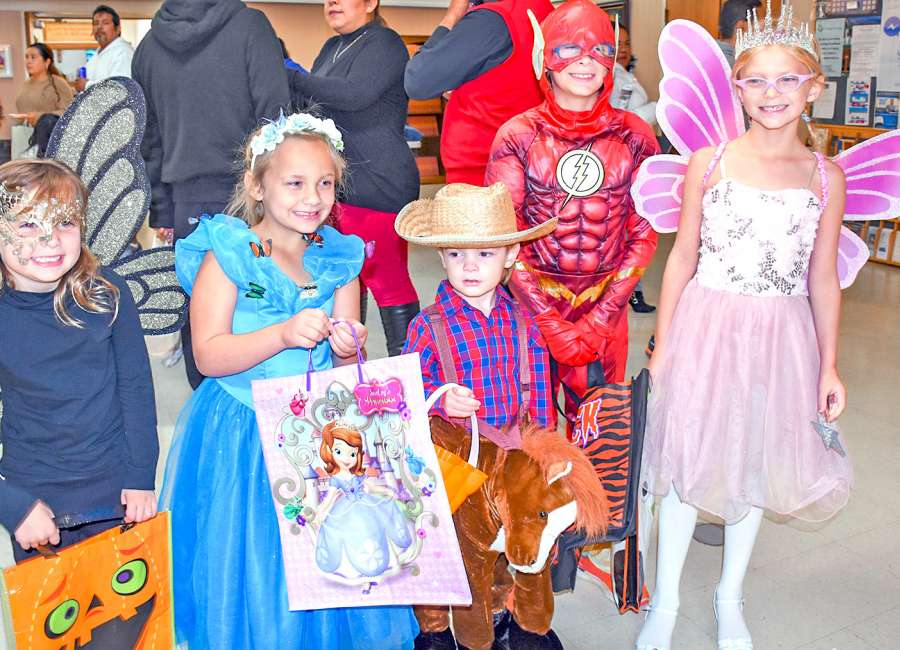 Falling leaves and cooler temperatures mark the arrival of autumn, and so do fall festivals and other events are area churches.
Many churches in Coweta County held a fall festival, Trunk or Treat, or similar event in last October or early November. While most held them around Halloween – with several events on Halloween itself – a few waited until the first weekend in November to celebrate the fall season.
St. George Catholic Church held their annual Trunk or Treat on Oct. 29. Because of cold and windy weather, the event was held indoors, but that did nothing to dampen the mood of those in attendance.
Everyone who intended to decorate their cars made beautiful displays on the tables in classrooms. The costumed children enjoyed games, music – and buckets filled with candy and other treats, donated by the members of our parish.
The church's Knights of Columbus organization prepared hot dogs, popcorn, and lemonade for everyone. Amanda Phillips employed her artistry with face painting, as
evidenced by all of the smiling, decorated faces.
Middle and high school youth volunteered to help set up the event and run the games. They also cleaned up after the merriment came to an end.
Several churches had hayrides, hot dog suppers and carnival games. New Lebanon Baptist Church offered pony rides and a petting zoo, as well as a cake and craft auction, according to Brittney Bunn.
East Newnan Baptist's activities included a chili cookoff and a cakewalk.
SonRise Baptist Church hosted a large event on Oct. 31 with activity areas of different age groups. There also was a cafe area for adult to enjoy hot dogs, cookies, chips and other treats.
Friendship Baptist Church on Poplar Road held a Feast of the Tabernacle Celebration on Oct. 31. Bible stories were shared along with food and booths with prizes.
On Nov. 6, Faith Lutheran Church held a festival in celebration of the 500th anniversary of the Protestant Reformation.
Churches are now turning their attention toward Thanksgiving – and even Advent and Christmas. Providence Baptist Church on Providence Church Road held a covered dish Thanksgiving dinner on Wednesday.
A community Thanksgiving worship and dinner will be held at 6:30 p.m. Sunday at Clark Chapel United Methodist Church in Luthersville.
For many years, St. George Catholic Church held a big bake sale the day before Thanksgiving. It is coming back this year.
The sale will start at 10 a.m. on Wednesday at the church, 771 Roscoe Road. St. George's famous streusel will be available – along with cakes, pies and cookies. To reserve a streusel call 770-295-9789 or 770-990-3449 today.