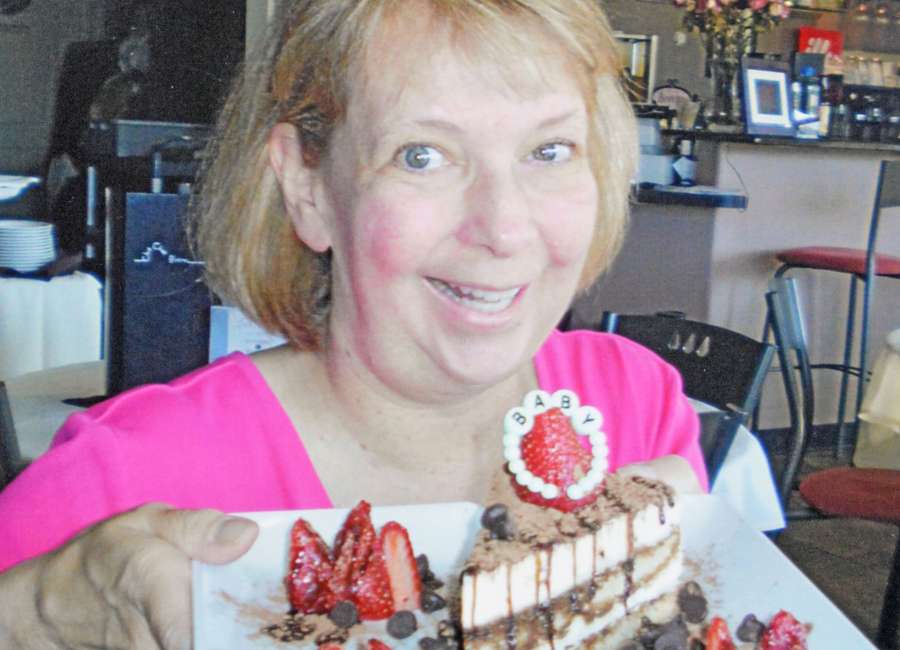 Not many people in Coweta County knew or met Linda McGrenaghan - but her legacy shines brightly within the community.
Her sister, Nancy Sanker, of Newnan, makes sure of it every winter just before the Christmas season.
"Lights for Linda," a popular tradition in the Summer Grove neighborhood, is Nancy's tribute to her younger sister. Linda passed away from Chronic Lymphocytic Leukemia in 2010.
"Lights for Linda is how Linda's incredible light continues to shine … She was so much fun," Nancy remembered. "She was the humorous one out of all four of us. She would make us laugh all the time. She was a wonderful person."
Linda was diagnosed with CLL during the birth of her youngest son. She battled the disease for 19 years through a series of chemotherapy treatments.
"We talked every day. That was probably the best thing," Nancy said. "When you know you have a limited amount of time, you tend to share more things on your heart … We wondered, 'How can we tweak this journey that we're on and make it better?'"
The sisters used their joint knowledge in occupational therapy and Linda's cancer experience to put together a presentation for doctors. The demonstration was geared to help medical professionals communicate better with cancer patients.  
The duo was planning to share their presentation nationwide when Linda's condition became worse. The mother of two died in August of 2010 in Denver, Colorado. She was 52 years old.
Lights for Linda was born a few weeks later after Nancy received a touching sympathy card.
"Have you ever had such a big, deep hurt that you just had to do something about it? That's what I had to do," she said. "The first Christmas after Linda passed away, my neighbors and I got Luminaria kits from the Leukemia and Lymphoma Society. We put them together and all the proceeds went back to the organization."
The group raised $2,000 in 2010. Nancy continued the tradition in her neighborhood and watched the event expand outside the Summer Grove community.
In 2016, Lights for Linda raised $10,370 for the Leukemia and Lymphoma Society.
This year, Nancy and friends originally set their goal at $8,888.
So far, the group has already beat that goal and doubled the amount from donations by the Brilliant Resources corporation and other fundraisers.
They also raised money during the inaugural Links for Linda golf tournament in October at the Summer Grove golf course. Seventy-five golfers teed off for the event.
Currently, Nancy and volunteers have raised $16,225 for blood cancer research through the Leukemia and Lymphoma Society.
"I see so much happening in the world of cancer research; new therapies and new treatments. I think if Linda could've held on, I could've saved her," Nancy said as she paused with tears in her eyes. "I can't go back now, but I think maybe I can save someone else.
"This isn't just about Linda. This is about affecting change and looking towards the future and towards change in cancer therapy itself," Nancy continued. "Everything that I do for Linda is about hopefulness, change and progress."
The Newnan woman believes she has one more mission to complete for Linda's legacy.
Nancy hopes to share the presentation she and her sister compiled for medical professionals in "Lessons for Linda."
She finds the strength to push forward by remembering her sister's sparkling personality - and in a gift given to her by her brother-in-law.
"After Linda passed, her husband asked me what I wanted of Linda's valuables. I said, "Give me something personal,'" Nancy remembered. "He gave me her reading glasses. When I look through them, I see a cure for cancer.
"I think Linda would be applauding, laughing and saying, 'You go girl,'" Nancy said with a smile. "She would be humbled and happy by what we've accomplished through her legacy."
Anyone interested in purchasing luminaries for Lights for Linda can email Nancy Sanker at lightsforlinda@gmail.com.
A luminaria kit costs $20 and includes: eight luminaria bags, eight battery-operated or traditional candles and sand.
The group is also creating a sets of all occasion cards and Christmas cards. Each set costs $20 and include five cards.
For more information on Lights for Linda, Links for Linda, the greeting cards or just to make a donation, visit www.lightsforlinda.info
***
Melanie Ruberti