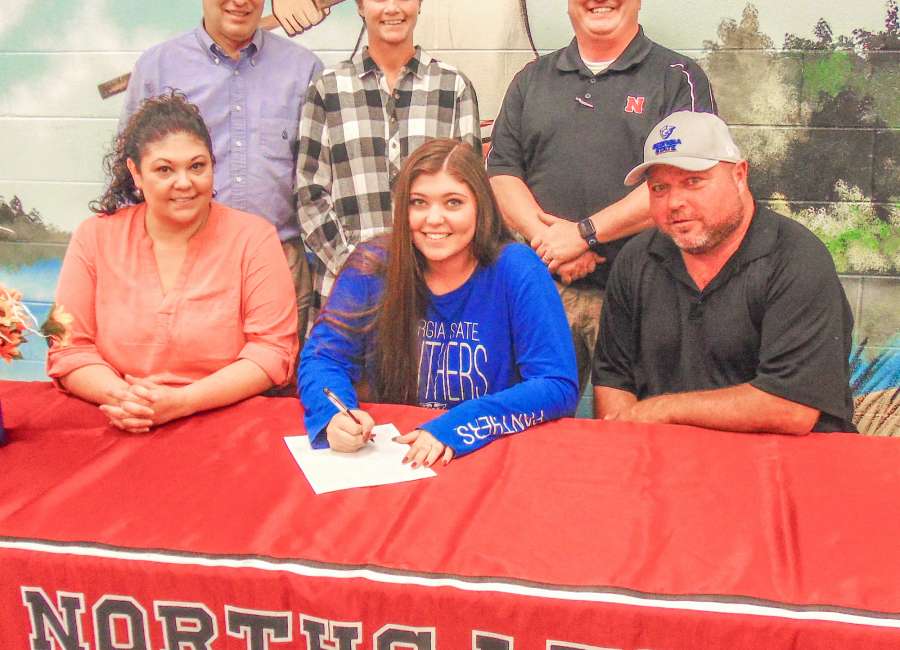 Northgate High senior softball player Trinity Ingleston says she's ready for a different outlook on life and she knows she will get that in Atlanta.

Ingleston signed a letter of intent Wednesday afternoon to play college softball next year at Georgia State University in a small ceremony at NGHS in front of several teammates, coaches, friends and administrators. Ingleston said she looks forward to continuing her softball career at Georgia State.
"The coaches at Georgia State are great people in general, and they are willing to help you learn all you can about the game," she said. "I'm also excited to play softball with a whole new group of girls, and I'm looking forward to living in Atlanta, the big city."
Ingleston, who is healing from arm surgery, said the coaches plan to start her next year and she may possibly play up to four positions just to ensure her bat stays in the lineup.
"They told me I could play first base, third base, right field or catcher," said Ingleston, who primarily played first base at Northgate. "I haven't been a catcher in a long time. I might need a refresher course on that position."
Ingleston said one of her fondest memories at Northgate was hitting three home runs in two days during a region championship series against Alexander High.
Northgate Lady Vikings' head softball coach Lisa Skelton said Georgia State is getting a gem of a player in Ingleston.
"The Lady Panthers are getting a strong, physical player, and they will also get someone who is going to be a team player in every sense," Skelton said. "Trinity will definitely be an asset to the Georgia State softball program. We're all extremely proud of her."