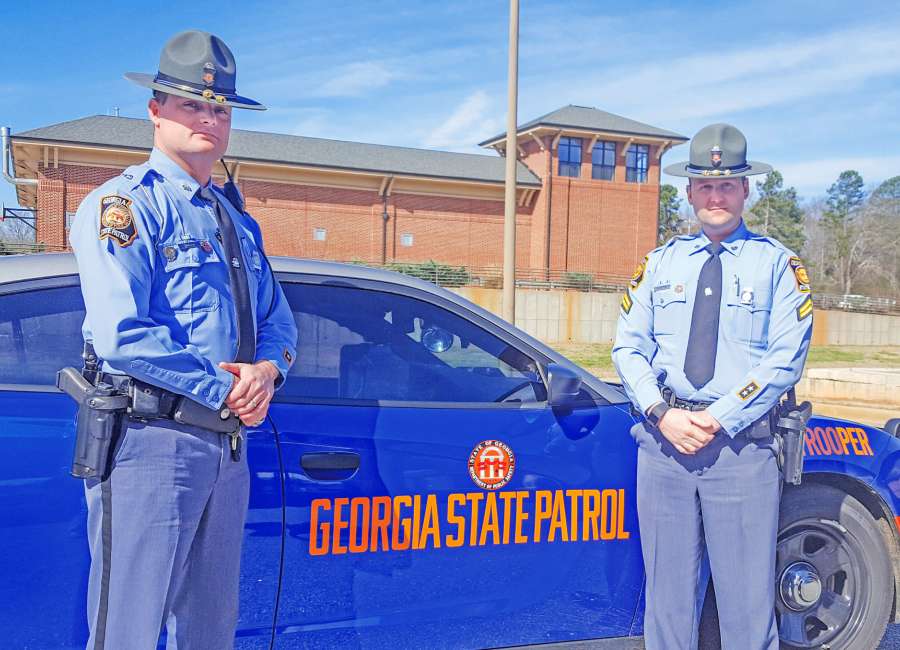 The Georgia State Patrol will be out in force along Interstate 85 and the county highways in Coweta, Heard and Fayette next week during the Thanksgiving holiday travel period.
According to the website valuepenguin.com, Thanksgiving is the fifth deadliest holiday in the country for motorists. It ranks above New Year's Day and Christmas.
The Thanksgiving travel period will start at 6 p.m. on Wednesday, Nov. 22 and last through midnight on Sunday, Nov. 26.
In 2016, area Georgia State Patrol troopers worked 42 accidents over the Thanksgiving holiday, according to Sgt. 1st Class Mark Adcock, Commander of Post 24 in Newnan.
No fatalities were reported, but there were three DUI arrests. Troopers also issued 222 citations.
"The majority of those were for speeding and moving hazard violations," said Adcock. "The majority of the tickets were in Coweta County."
Troopers will be focused on finding drivers who are speeding, drinking while driving, following too closely, not wearing their seatbelts and driving too slow in the fast lane, Adcock stated.
Peak travel hours, when the roadways will be filled with motorists, are Wednesday, Thursday and Sunday, the post commander added.
Adcock advises residents to plan ahead, anticipate problems and give themselves plenty of time to get to their holiday destinations.
"Don't hurry. Keep good space. Watch your speed. Drive defensively," he said.  "Pre-trip your vehicle before you leave. Make sure your lights are working, you have good tires and windshield wipers. Take the car into the mechanic. It's always good to have a blanket and working flashlight in the car, especially during cold weather."
In addition to keeping their eyes on the road, GSP troopers also assist motorists who are having mechanical trouble.
Fortunately, Coweta County added the Coordinated Highway Assistance and Maintenance Program, or C.H.A.M.P.S.
"C.H.A.M.P.S. runs from Exit 56 all the way to the Alabama/Georgia border and helps citizens who are broken down. They really help us out," Adcock stated.
C.H.A.M.P.S. can be reached in Georgia by dialing *511.
***
By Melanie Ruberti
Email: melanie@newnan.com
Facebook: @MelanieNTH