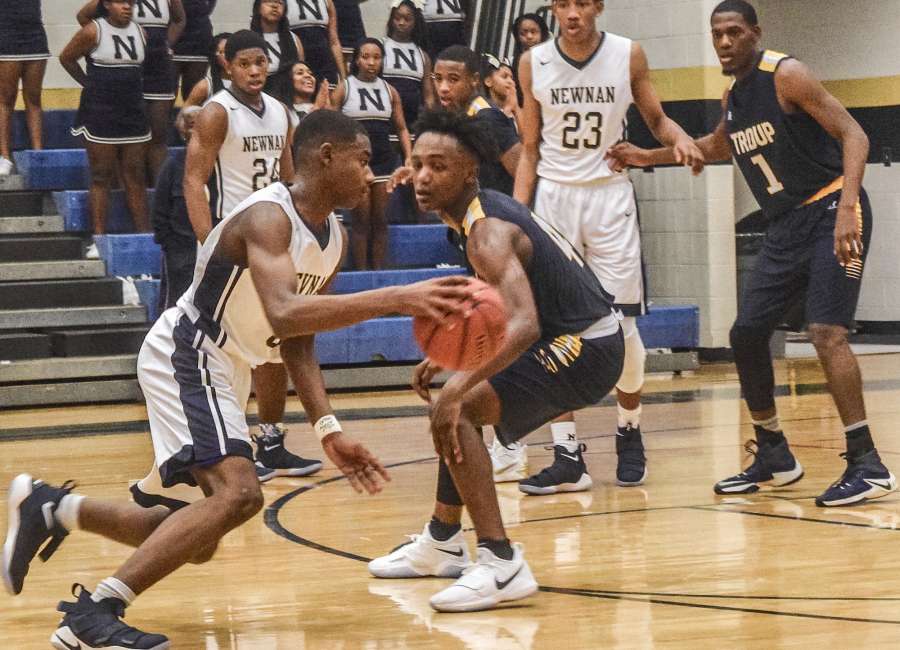 The area public school basketball teams hit the hardwood this evening, with East Coweta and Northgate playing their respective region opponents on the road.
Only Newnan will face a non-region team tonight, and the Cougars and Lady Cougars will also get the chance to suit up in front of the home folks.
The marquee matchup of the day will pit the East Coweta Indians (4-2) against the Westlake Lions in Region 2-AAAAAAA action at 7:30 p.m. today in Atlanta. The last time these two teams met, EC fell 63-52 to Westlake on the road. But the Indians did take a 36-24 halftime lead over the Lions in that particular game and that's something they can build on for this year's road matchup.
The Indians started 4-0 this season, but they are coming off two straight losses to Shaw and Northeast Macon in tournament play before and after Thanksgiving.
The EC Lady Indians are currently 3-3, just two wins shy of equaling their victory total from last year. They will have to play their best to get a road victory today over the Lady Lions of Westlake, who are off to another strong start at 3-0 so far this season. Westlake's girls are the defending Region 2-AAAAAAA champs.
The Northgate Vikings and Lady Vikings are both 2-3 overall and will also travel to Atlanta, where they will take on the Mays Raiders and Lady Raiders in Region 5-AAAAAA action starting at 5:30 p.m. The Lady Vikings look to get their first region win of the season, as they are 0-2 so far.
The Vikings are also looking to get their first win over a region foe, falling big to region teams South Paulding and Tri-Cities on the road.
The only team playing in town today will be the Lady Cougars and the Cougars of Newnan High, who will face the Starr's Mill Lady Panthers and Panthers, with the girls tipping off at 6 p.m.  
The Lady Cougars are 2-2 so far, with their last game being a good 56-50 win over Troup County. Newnan's girls look to get over the .500 mark when they host non-region foe Starr's Mill, which is currently 3-1.
The Cougars (1-3) will hope to avoid another strong performance by a visiting team when they host the 3-1 Panthers at 7:30 p.m. Newnan's boys are looking to gel and end the weekend with wins, which will give them a winning record during their five-game home stand.
Both private school teams, Heritage and Trinity, are off today and will get back in action Saturday.
Trinity's boys, undefeated at 7-0, will play Holy Innocents at 1:30 p.m. Saturday at the State Farm Classic basketball tournament at Milton High. The Lady Lions of Trinity will travel to Fayetteville to face the Starr's Mill Lady Panthers at noon Saturday.
The Heritage School Hawks and Lady Hawks will be hosting Furtah Prep in the third annual Maxwell Lieberman Classic at 6 and 7:30 p.m. on Saturday at The Heritage Center.