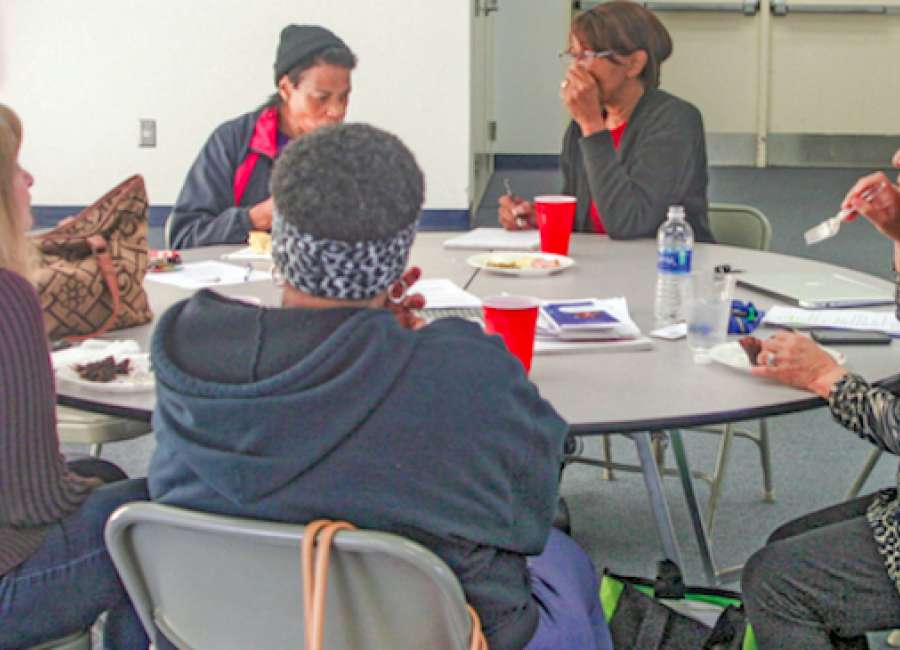 The Kinship Cares Three Rivers AAA Grandparents Raising Grandchildren meetings in Coweta County are helping grandparents get the extra help they may need raising their grandchildren.
According to the 2013 American Community Survey, approximately 253,127 grandparents in Georgia are living with their grandchildren and 25.2 percent of all grandparents responsible for grandchildren live below the poverty level.
The group meets the third Wednesday of each month at the Tommy Thompson Senior Center at 29 Hospital Road in Newnan from 10:00 a.m.-12:00 p.m. This meeting is free and open for those grandparents who have taken on the responsibility of being the parent again to their grandchildren. The group is for anyone who needs moral support or information on legal, financial, medical, education and emotional assistance.
On Wednesday, Nov. 15, the group had a Thanksgiving Luncheon at the Asa Powell Expo Center in Newnan.
Gloria Sanford with the support group said the grandparents get to meet other people.
"They realize they're not by themselves," Sanford said. "Some of them feel like they're the only one doing this." 
Joanne Brown has been a member of the group the longest. Brown said she has raised many children, but currently raises two of her grandchildren, ages 12 and 6.
"It's a wonderful group to be part of," Brown said. "They help keep you informed in so many different ways. It makes it easier to raise your grandchildren." 
Donna Fields, who is also part of the group, said the group has gone over and beyond to help make raising her grandchildren easier.
"From education to clothes, to helping you get in touch with organizations that help with food and really anything that you need," Fields said. "They even put us in touch with anyone who can help with Christmas."
For more information, contact Gloria Sandford at glosanford@yahoo.com . The collaborative partner for Grandparents Raising Grandchildren is Family Patterns Matter, a youth-based development organization.  For information on Family Patterns Matter and how you can support this group, contact Linda Kirkpatrick at familypatternsmatter@gmail.com