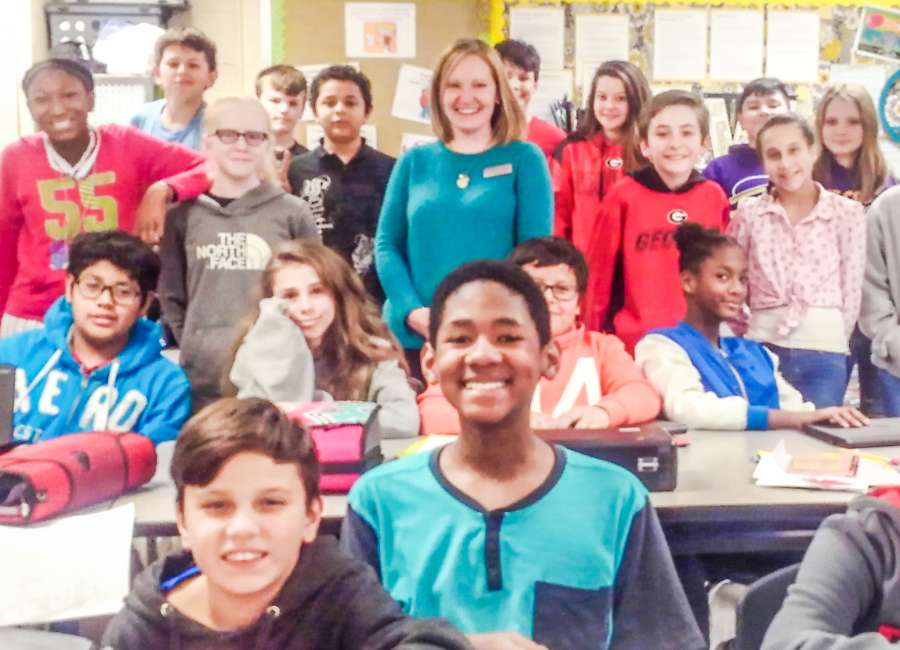 East Coweta Middle School's academic growth over the past three years has earned the school a Gold Award for Greatest Gains from the Governor's Office of Student Achievement.

ECMS was one of 37 Georgia schools receiving the 2017 Gold Award, which recognizes three consecutive years in the top 3 percent of growth among school progress scores on the Georgia College and Career-Ready Performance Index (CCRPI).
Principal Jeanette Hallam congratulated her faculty and staff for their "tireless efforts and unending commitment to making East Coweta Middle School one of the best schools in the state for student growth.
"I am very proud of the hard work and accomplishments of our students and staff and also very thankful for the support and assistance of our families and community," Hallam said. "We work very hard to promote a partnership of student growth and student achievement, so receiving this award validates the efforts of everyone involved in the education of our students."
The awards, developed by Governor's Office of Student Achievement and approved by the State Board of Education, are part of Georgia's Single Statewide Accountability System.
"Congratulations to the educators and administrators in Georgia's award-winning schools who have exceeded expectations in preparing their students," said Gov. Nathan Deal. "By implementing the best methods for teaching young minds, educators … are going above and beyond to help their students develop the skills needed for future success.
"Young minds are Georgia's most valuable resource and we appreciate the schools across the state working to provide each student with an opportunity to succeed," Deal added.