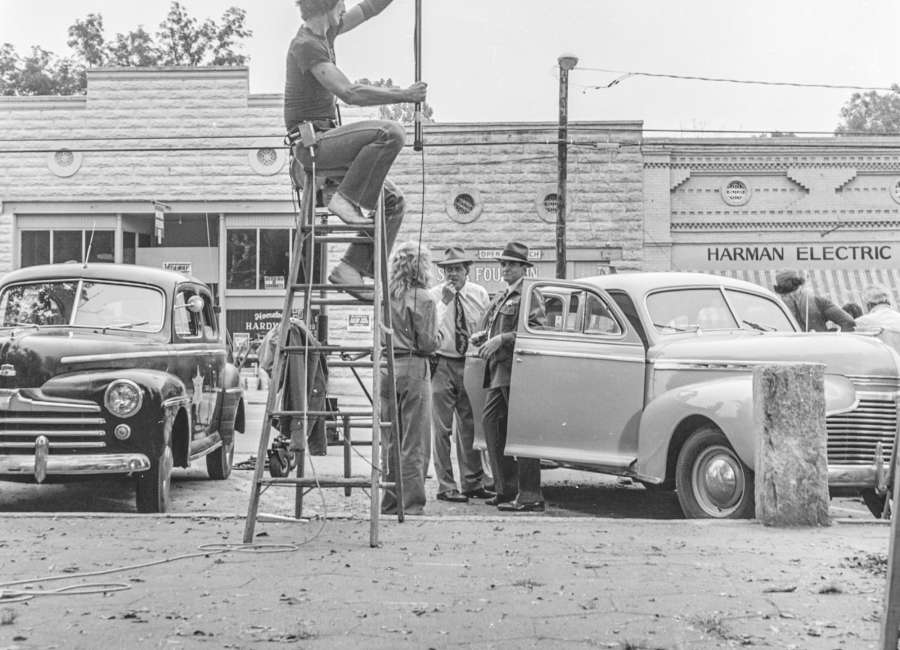 Soap opera actor Earl Hindman, as Coweta Deputy J.H. Potts, right, shows Coweta Sheriff Lamar Potts, played by Johnny Cash, left, the gun used by Meriwether landowner John Wallace to kill farmhand William Turner.
Also in this scene, the sheriff tells the deputy that he putting up a $500 reward for information leading to Wallace's conviction.
The television version of "Murder In Coweta County" is filming in the Pike County seat this week. Zebulon is representing Newnan as it was in the 1940s for the production.
Want to share a local picture from the past? We'd love to see it! You can email a copy to clay@newnan.com or stop by our office on 16 Jefferson Street, Newnan, any time between 8 a.m. and 5 p.m.