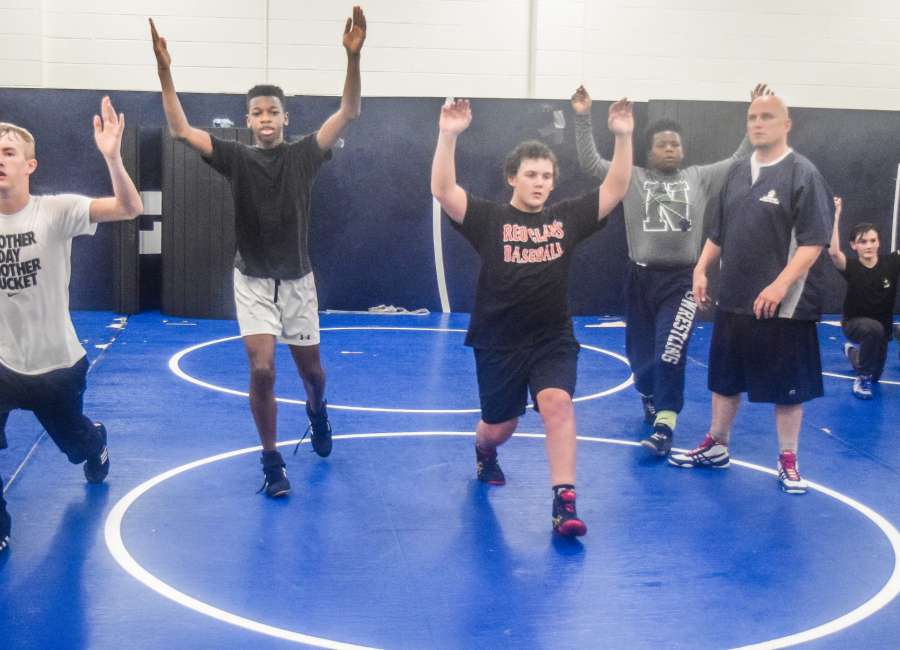 It's still early in the 2017-18 wrestling season, but the Newnan Cougars are off to a fast start.

Through its first 24 matches, the Cougars are 19-4.
For the Cougars, it starts with a blend of experienced and first-time wrestlers.
Forty-two wrestlers are out for the team this year, allowing Newnan to go three deep at every weight class.
"The kids are taking it to another level," said coach John Garner. "We are happily surprised that our rookies from last year are coming back as veterans. They are meeting the expectations and more."
The Cougars compete Saturday in the Warrior Invitational at North Atlanta High School.
Next Tuesday night, Newnan returns home for Alumni Night where it will wrestle against Luella, Wheeler and Tucker starting at 5 p.m.
All former Newnan wrestlers are invited to attend the tri-match. A year ago, 20 former Newnan wrestlers came to Alumni Night, including wrestlers from the 1970s.
"We are working on an alumni wall in our gym, so that is always a great thing." Garner said.


Newnan brings back three state qualifiers from last year's team to the starting lineup including  Tristen Kendzierski (113 pounds), Brennan Johnson (145) and Josh Smith.
The lineup for Newnan also includes Jack Barnett (106), Chuck Brewster (120), Cale Goss (126), Maurice Buchanan (132), Logan Cox (138), Colton Olmsted (152), Trevor Strickland (170), Isaac Barrett (182), Austin Garmany (195) and Carson Knight (220).
At the 285-pound spot, Patrick Henson returns after playing football and is just now turning his energies towards the wrestling mats. Bradley Carroll has also picked up some key wins at the 285-pound.
The Cougars ultimate goal is to be doing their best wrestling in January and February.
"Every day you want to get better," Garner said. "Every day you want the kids to push themselves past their expectations, and they are. We have beat some pretty solid teams. When we see there is an error we are correcting it."
Newnan, East Coweta and Northgate will attempt to snag county bragging rights on Dec. 19 when the Coweta County Championships are held at Northgate High School.
"The county tournament is always nice to win," Garner said.
However, it won't make or break the Cougars' season.
Newnan also has high expectations about winning both the region duals and the regional traditional tournament and qualifying for both the state duals and the traditional state tournaments later this year.
"We are up for the challenge," Garner said.