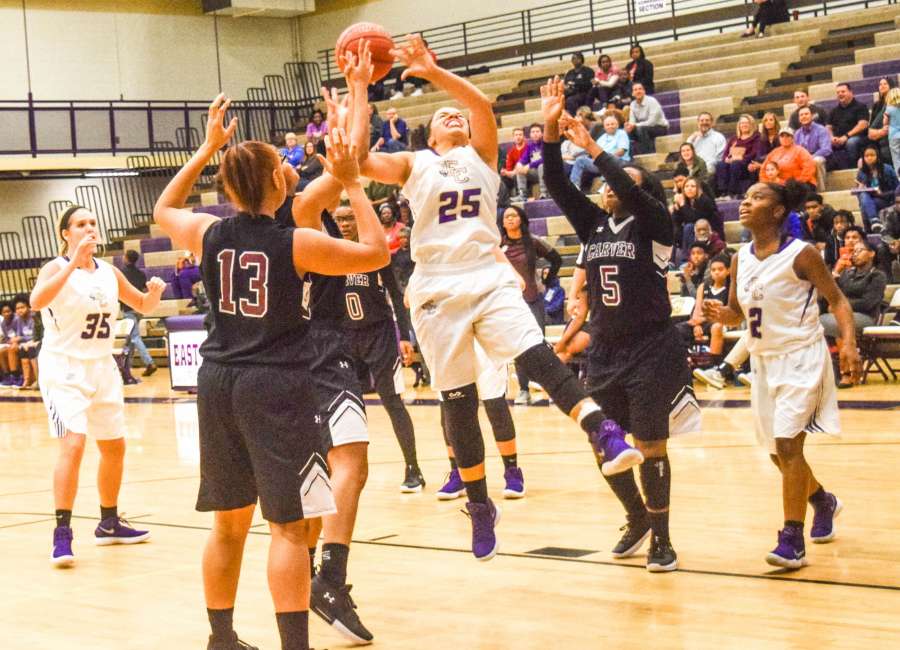 The East Coweta boys and girls basketball teams swept visiting Carver Friday night in a non-region home doubleheader.

East Coweta's girls team gave first-year head coach Karen Frady her first win with a 59-50 victory in game that had several lead changes.
The East Coweta boys improved to 3-0 with a 75-56 victory.
In the boys game, East Coweta put it on cruise control early, hitting shots from under the basket and long-range jumpers from the outside to pull out to a 19-8 lead at the end of the first quarter.
Jamal Kennedy, Christopher Youngblood and Brandon Stroud all hit 3-point shots in the second quarter to give East Coweta a 42-25 lead at the break.
East Coweta pushed it to 67-37 at the end of the third quarter.
Youngblood finished with 14 points. Stroud had 12 points, including three 3-pointers. 
In the girls, game, East Coweta seized the momentum in the second quarter.
After Katie Morgenroth hit a 3-pointer, the Lady Indians went up 19-18. 
Later in the quarter, they took a 26-23 lead on a basket by Haley Davis before Carver closed out the half with the 11-0 run and led 34-26 at the break.
A third-quarter offensive spark by the Lady Indians' offense pushed East Coweta out to a 40-39 lead heading into the fourth quarter.
The Lady Indians took control from there, pushing the lead to double digits twice in the final quarter.
Alex Colton successfully hit the front end of two free throws.
London Fowler finished with 14 points and Destini Benning had 13 points for the Lady Indians.
With the win, the Lady Indians improved to 1-1.