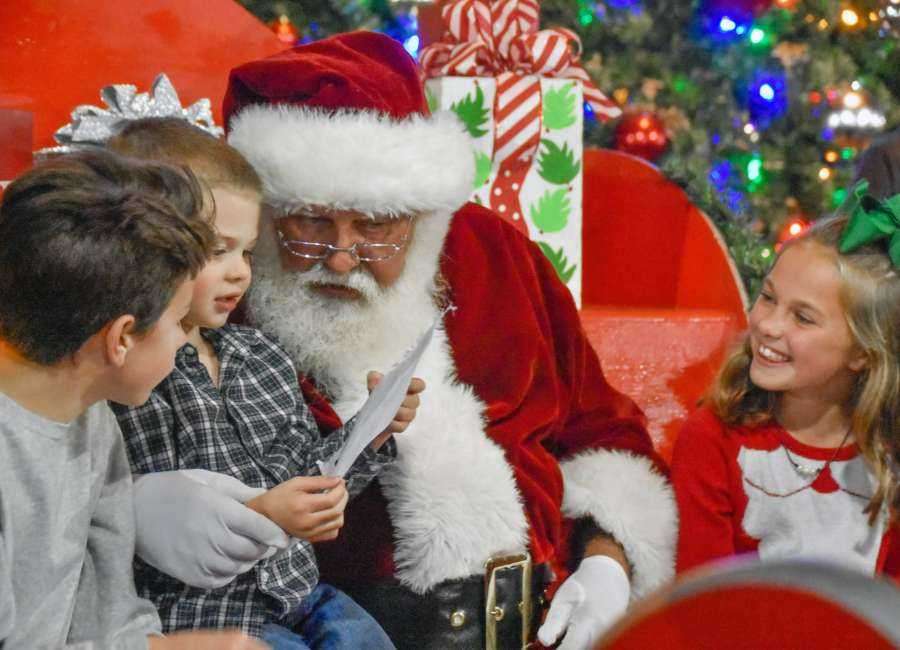 Plaid Friday will kick off the Christmas shopping season on Nov. 24.

The name "Plaid Friday" celebrates the idea of buying from locally owned businesses.  The plaid pattern represents weaving the individual threads of small businesses together to create a strong fabric that celebrates the diversity of independent businesses. 
City officials said Plaid Friday is the relaxing and enjoyable alternative to the "Black Friday" sales events at nationwide stores. The event is also designed to promote both local and independently owned businesses during the holidays.
Some local businesses are also offering significant discounts to people who wear plaid clothing while they shop.
After a day of shopping, families can head over to the historic courthouse to see Jolly Old Saint Nick. 
Santa Claus will arrive via fire truck for the annual Santa on the Square event and lighting of the city's Christmas tree.
After the ceremony, children can sit with Santa and read him their Christmas list. 
Santa on the Square begins at 6 p.m. on the Courthouse Square.
Participating businesses in Coweta County include: Arthur Murphey Florist, Blue Fern Merchant, Blue Moon Boutique, Corner Arts Gallery Studio & Gift Shop, Dolled, Downtown Olive & Kitchen Supply Co., Dragonfly Running Company, Ellie Mack Boutique, Fine Lines Art & Framing, Gillyweed, Greenhouse Mercantile, Grit & Grace Studio to Streetwear, Kendra's, Kendra's 2, Kyle Kahn Studios, Let Them Eat Toffee, Mayfair on the Square, Mimi and Me Boutique, Morgan Jewelers, Newnan Mercantile, Polish Me Pretty Nail Salon & Boutique, The Alamo, The Boyd Gallery, Typo Market, Wildwood Trader.
For more information on Plaid Friday and Santa on the Square, visit www.mainstreetnewnan.com or contact the Main Street Office at 770-253-8283.