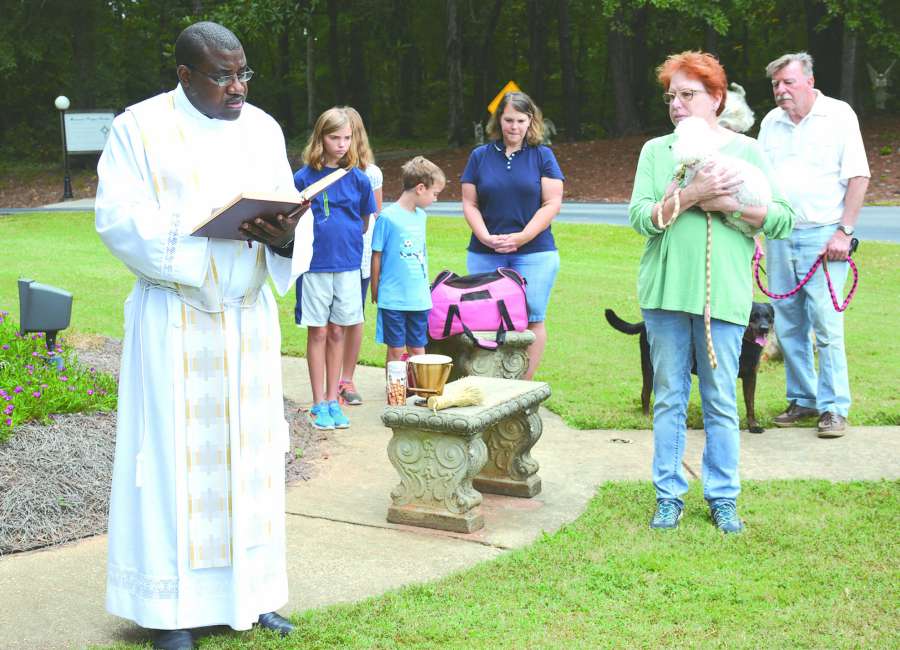 There were no lions, tigers or bears, but a lot of other species showed up at Coweta churches to get blessed.
Several churches held animal blessing ceremonies in early October. Among them were First United Methodist Church of Newnan, Moreland United Methodist Church, Resurrection Lutheran Church, St. George Catholic Church and St. Paul's Episcopal Church. The outdoor services are held in early October – on or near the feast day for St. Francis of Assisi, the patron saint of animals.
At St. Paul's, people could bring a photo of their pet at home if they preferred. Ashes from cremated pets could also be brought for interment in the St. Francis garden at the church.
The Oct. 7 ceremony at St. George attracted pet owners with dogs, cats and some less typical pets – a chinchilla, a turtle and a squirrel.
Father Henry Atem used an aspergillum to bless all the animals at St. George by sprinkling them with holy water.
"As the dogs were checking out each other, there were a few growls," said church member Debby Dye, who is a Newnan Times-Herald staff member. "As soon as Father Henry started the prayers of blessings, the animals all settled down."