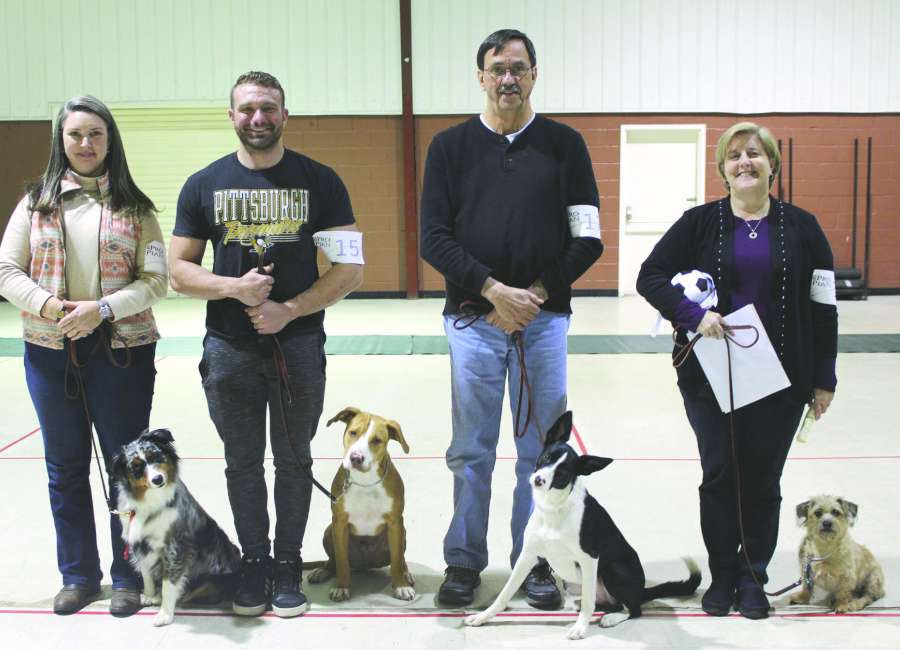 The Coweta County Recreation Department's dog obedience class held graduation ceremonies recently.
The event took place at the Hospital Road facilities on Oct. 25. Graduates were ranked for awards.
Top awards went to, first, Judi Conger and Ragen; second, Nick Colaianni and Geno; third,  Rick Shacklette and Julie and, fourth, Pam Elsey and Bambino.
Other participants were Debbie Brady and Ollie, Brandon Maddox and Athena, Melanie Smith and Rooney and Tami Vickers and Zoe.
The next beginner obedience classes will start Jan. 10. The class has been taught for several years by Vicky Jones.