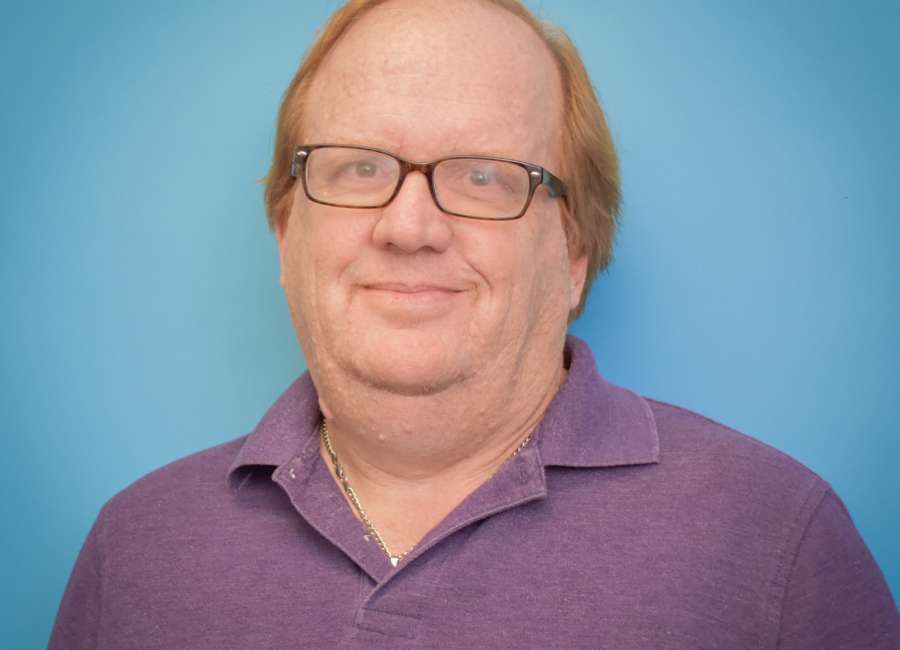 Football has been an important part of my life for more than 40 years.
No, I never played a down, but that hasn't stopped me from loving the game. Anybody who knows me might even go as far as saying I am obsessed with anything to do with football.
High School, college or pro, it has really never mattered.
If there's a game on television, more than likely I am parked on the sofa with a cold beverage in front of me. If there's more than one game on at the same time, you can bet I become pretty good at channel surfing.
The last couple of years, I have even tried my hand at fantasy football. I have come to the conclusion that I am not very good at it, or I don't know too much about the NFL.
This year has been sort of a milestone for me as I entered my 30th season of covering high school football.
Or, to put it in some more realistic or blunt terms, the young men I covered that first season back in 1988 are now a year or two away from staring 50 in the face. If that's not a reality check, nothing is.
My career has taken me to five newspapers, including stops at The Covington News, The Times-Georgian in Carrollton, The Tifton Gazette, The Clayton News Daily/Henry Herald and finally here at The Newnan Times-Herald in 2011.
Each community has been different, but one thing that hasn't changed is the passion people have for football, especially high school football in these fine communities.
However, this year is different. It's the first football season the man who taught me to love the game – my father – is no longer with me.
Dad passed away suddenly in August, just two weeks before his Georgia Tech Yellow Jackets kicked off the season against Tennessee.
Dad was a proud Emory graduate, but his passion for Georgia Tech sports ran deep for almost 60 years.
There's no doubt he would be disappointed with the way the Yellow Jackets' season has gone this year.
But as Dad, always the optimist, used to say, "The sun is still going to come up tomorrow."
For more than 30 years he and my mom attended Tech football and basketball games, often going to bowl games or the ACC basketball tournament.
He was lucky his soulmate of 55 years loved college sports as much as he did.
When I was about five, I couldn't understand why Dad got so into the games that always seemed to be on our television. By the time I was six or seven, I was right there on the sofa with him.
When he cheered, I cheered even though I was still learning the game, but like the great father he was, he patiently answered my questions when I wasn't sure what was going on.
Over the years we attended many sporting events together, and it's those memories that I will cherish forever.
I guess I can blame Dad for steering me toward the crazy business of sports writing even though that wasn't his intent.
As I moved from newspaper to newspaper, my Dad always showed an interest in the teams I covered.
If there was an athlete I wrote about who had Division I potential, he wanted to know how that young man he did, especially if that athlete had interest in playing at Georgia Tech.
He was especially excited and supportive when he found out I was going to cover high school teams in Coweta County.
There is such a rich football history in Coweta County, and Dad knew about it.
I miss picking up the phone and talking football with my Dad.
We both looked forward to those phone calls, usually on Saturday morning, when I would update him on how my local teams did before shifting gears and talking about the big college games of the day.
It will take me a while to realize I can't just reach for the phone to solicit Dad's advice or simply pick his brain.
Dad was 86 years young when he died, but he was still sharp as a tack and I miss his insightful comments, especially when it came to sports.
My Dad might be gone, but those memories will be with me for the rest of my life.
He taught me to love sports and in the process, it changed my life.
(Doug Gorman is sports editor of The Newnan Times-Herald. He can be reached at dgorman@newnan.com )