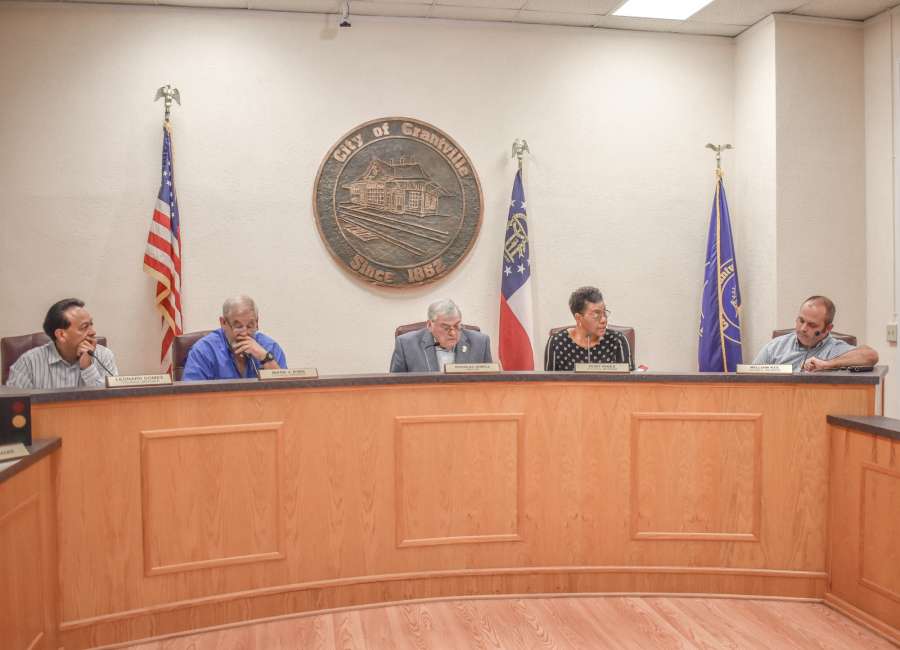 A compromise has finally been made by the Grantville City Council to honor longtime resident Barbara Tucker, which doesn't involved any name change for Lagrange Street.

The council approved two signs to be posted at each end of Lagrange Street that will read "Barbara Tucker Memorial Drive." Councilwoman Ruby Hines made the motion for approval, while Councilman Mark King seconded the motion.
Hines brought the idea for discussion at the end of last year and had not been able to get approval from the council for the name change.
Tucker, who died following a head-on collision on U.S. Highway 29, owned a business along with her family since 1973. Tucker was also a Lagrange Street resident, where Grantville City Hall is located. Tucker's husband, Billy, is also a former Grantville mayor.
Hines said City Manager Al Grieshaber came up with sign placement idea, which she believes is a "win-win," situation.
"Lagrange Street remains the same," Hines said.
Grieshaber said there are many streets and highways that honor state troopers without changing the name of the street.
Councilman Willie Kee seconded the item for discussion. Kee said he wanted to hear the opinion of the people on Lagrange before making a decision. Hines said she visited with Grieshaber twice to discuss the matter and that residents on Lagrange Street would not be affected.
"It's a way of honoring a longtime citizen of this town who contributed greatly to it," Hines said. "This is not a sacrifice. This is an honor we will bestow on a well-deserving citizen."
Hines also read an email she said a citizen had sent her which contained a post from the Facebook page of Jim Sells, former mayor and Grantville business man. Hines said the post accused her of coercing citizens to support the name change and called her a "bold-faced liar." Sells challenged Hines' poll results from citizens on Lagrange Street. Hines said she had at least 30 in support of the change, while Sells said his poll rendered only two approvals.
"I've never coerced anyone my entire life," Hines said.
Hines read Deuteronomy 28:7, which reads, "the Lord will conquer your enemies when they attack you. They will attack you from one direction, but they will scatter from you in seven."
"Now with that said, I will leave the bold-face lies statement in the hand of almighty God," Hines said.
Sells addressed the council and apologized for offending Hines, but said he believed her intentions for the name change were personal. He also said that he owns property on Lagrange Street and Hines never heard his opinion about the name change.
More Lagrange Street residents were present to speak in opposition of the name change, but were supportive of the signs.
In other news, the city:
Announced that city hall will be closed on Thursday, Nov. 23 and Friday, Nov. 24 for Thanksgiving Holidays. City Hall will also be closed on Friday, Dec. 22 and Monday, Dec. 25 for Christmas holidays.

Approved the Christmas bonuses of $500 for employees with at least one year of service and $250 for employees with less than one year of service. The money was already budgeted.

Authorized the Three Rivers Area Agency on Aging SFY 2018-01 Contract Revision.