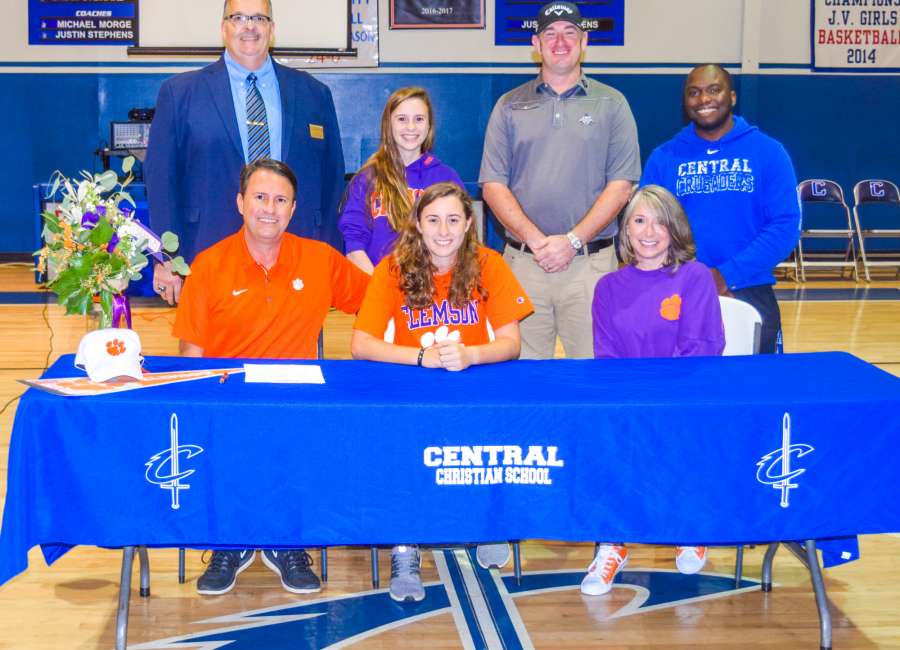 Central Christian's Ivy Shepherd hit her first golf ball almost 10 years ago.
She's been in love with the game ever since and it's paid huge dividends.
Wednesday afternoon, Shepherd signed a letter of intent to Clemson University where she will join the Lady Tigers' golf team starting next fall.
"It's just the drive to get better that keeps me going," she said. "It's about perfection and working hard."
Shepherd already has a long list of accolades when it comes to her golf career.
This summer, she won the Georgia Girls Championship at the Georgia Southern Golf Course in Statesboro, finishing with a three-day total of 213, and winning by six strokes. Her three-round total included nine birdies.
"It a big tournament and something I have been working on since I started playing," she said.
Shepherd and her family are grateful for the support they have received from the Central Christian community, including allowing her to be away from school to play in nation-wide tournaments.
"I always knew I wanted to play tournament golf," she said. "I think it's something the Lord wants me to do," she said.
In fact, Shepherd is unapologetic when it comes to balancing her golf game with her faith.
"I can use golf as a way to witness," she said.
Shepherd feels right at home at Clemson.
"Coach Kelley Hester and assistant coach Heather Bowie Young are great people, and I feel like I can learn a lot from them," she said.
Although it's not all about golf for the newest Clemson Lady Tiger.
Shepherd has also been apart of the Central girls' basketball teams state title squads where she earned GICAA All-State honors.
There season is getting ready to start in a few weeks. "I love my  teammates," she said.
Shepherd's best golf is still in front of her, but her ultimate goal is to play on the LPGA tour.
"That's the dream," she said.