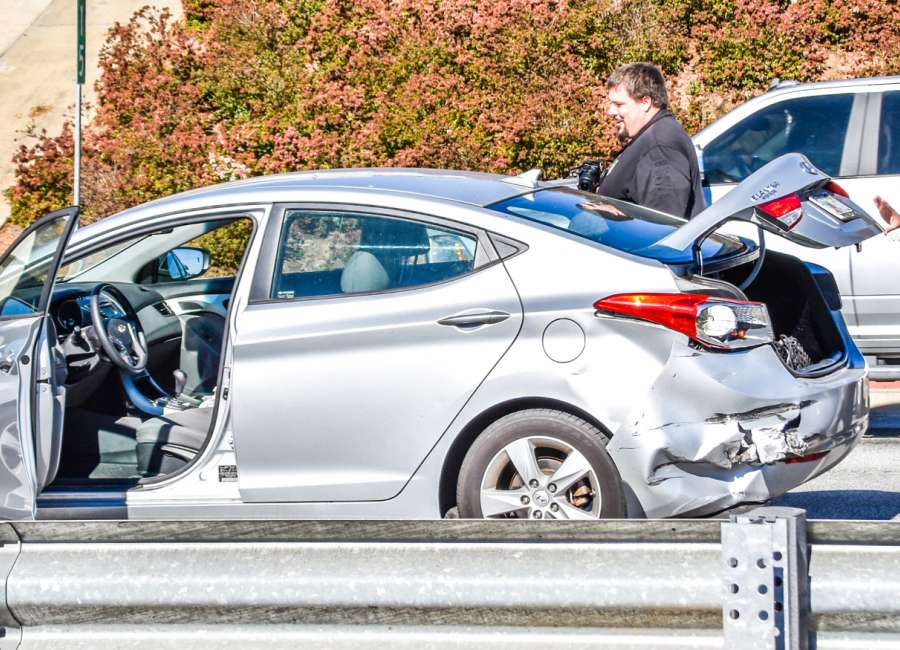 A Florida man remains in jail after leading police on a high-speed pursuit that ended with a foot chase across the interstate.

Alrah Bertrm Bynum, 26, of Jacksonville, is facing criminal charges including fleeing from police, driving under the influence and narcotics possession, according to jail documents.
On Monday afternoon, Bynum was traveling on I-85 north when authorities with the Grantville Police Department noticed he was driving a stolen vehicle, according to Deputy Chief Mark Cooper with the Newnan Police Department.
Police attempted to make a traffic stop, but Bynum allegedly attempted to elude police – passing on the shoulder of the highway and making erratic lane changes, Cooper said.
Authorities in Newnan were warned Bynum was coming toward Exit 47, so police set up spike strips at the bottom of the exit ramp.
Bynum struck the strips but continued west on Bullsboro until a member of the Newnan Police Department performed a PIT maneuver that disabled Bynum's car, Cooper said.
Bynum jumped out of the vehicle, reportedly dropped a bag of suspected heroin, crossed eastbound traffic on Bullsboro Drive and ran up the concrete wall back onto the interstate, where he crossed northbound traffic and climbed over the barrier between lanes, according to authorities.
He was captured and taken into custody without incident on the southbound traffic side, according to police. Inside the stolen car, authorities found several open containers of alcohol, still cool to the touch, according to Trooper Chris Davison with the Georgia State Patrol.
After being transported to the Coweta County Jail, Bynum was charged with 18 offenses by the Georgia State Patrol and Grantville Police Department. He remains in jail after being denied bond by Judge Robert Stokely on Tuesday morning.