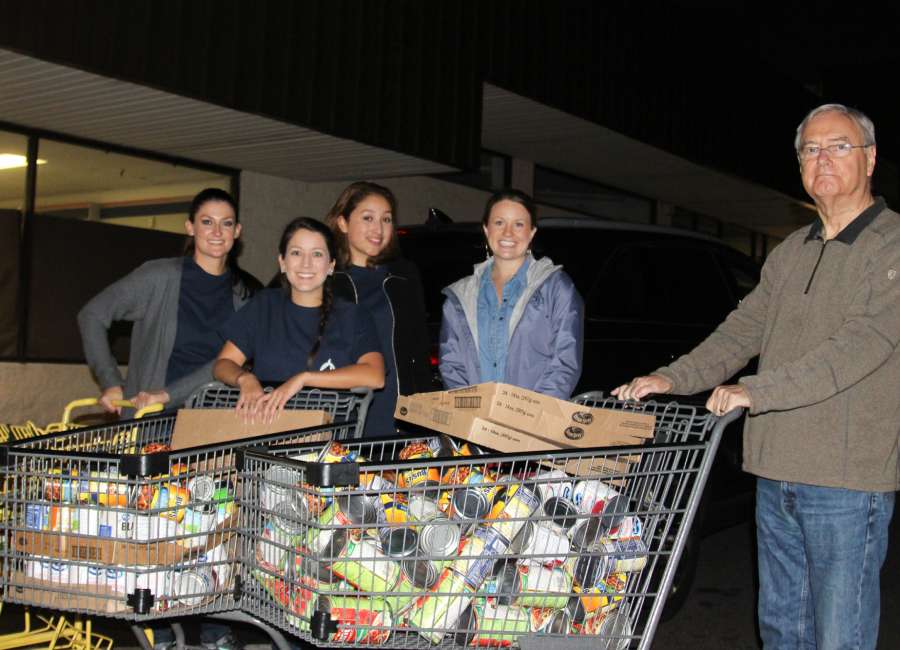 Coweta County School System students and employees are wrapping up their part of the 34th annual Coweta Can-A-Thon.

Friday is the last day for students to bring in nonperishable food items and donations for the Can-A-Thon, which benefits the Coweta Community Food Pantry.
Donations of food and money help the food pantry feed needy Cowetans all year long – not just for the holidays.
Though it's a "can" event, more than just canned foods are needed. Other non-perishable items such as cereal, rice and pasta are always in high demand. Canned meats, simple pop-top meals, and peanut butter are some of the items most needed.
After Thanksgiving, it's time for the community to kick in its share. The annual Can-A-Thon public dropoff is always the Tuesday after Thanksgiving, from 7 a.m. to 7 p.m. Drop-off sites are North Court Square in downtown Newnan and beside Morgan Jewelers at Thomas Crossroads.
The Newnan Junior Service League puts on the annual event, and schools always contribute the lion's share.
This year, Truett's Chick-fil-A has donated rewards for the top three classes at the elementary and middle schools that raise the most for the Can-A-Thon, said Ellie Sonnier, Can-A-Thon co-chair for the Junior League. The rewards at the top high school will go to the teacher whose classes raised the most for the event.
Last week, Newnan High School organizations competed in a can sculpture competition in downtown Newnan. The "Together We CAN" event included eight organizations.
The sculptures used a total of 2,566 cans, which have already been delivered to the pantry.