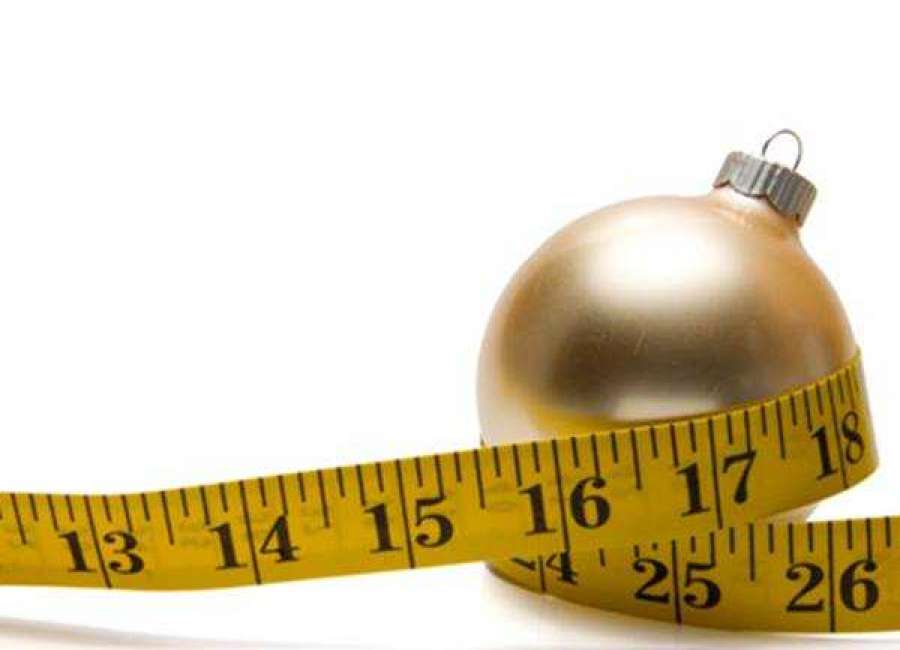 The holidays can be a fierce battle for folks trying to eat healthy and/or lose weight.
People can be tempted to splurge on rich, carb-heavy foods at holiday dinner tables and plates full of decadent, sugary treats during parties or for dessert.
It's important to be mentally prepared to prevent overeating during holiday meals, according to Piedmont Newnan Registered Dietician Ryan Saccucci.
"If you're trying to prevent weight gain, you have to recognize the challenge," said Saccucci. "If you just maintain your weight - that's a win. You're setting yourself up for failure if you try to lose weight during the holidays. Plan your meals and keep a journal of what you're eating over the holidays. It will keep you honest about your eating habits.
"Have an awareness of what you're going to do at holiday get-togethers and execute a plan," he said. "That's half the battle."
Eating rich, heavy foods in moderation is always key during any time of the year, but especially during the holidays. Saccucci advises people to use smaller plates during meals and don't go back for seconds.
The trick to feeling full and to not overeat is simple: eat ahead of time.
"Don't starve yourself, even if you know if you're going to have a lunch or big dinner later that day," Saccucci stated. "Starving yourself is the worst thing you could do because then you will overeat. Eat breakfast, have a snack or drink a big glass of water. You actually want to curb your appetite before you eat."
Folks also need to watch their alcohol intake, he added. Alcohol is full of empty calories.
Drinking an alcoholic beverage before a meal will also cause a person to eat more, according to Saccucci.
He suggested folks consume alcohol after eating - if at all.
Saccucci also suggests eating slower.
"It takes about 20 minutes for the brain to signal the body that it's full," he said.
Food choices play a huge role in preventing excess weight gain. A person's food intake should include items that are rich in protein such as: chicken, milk and broccoli.
People should eat meats first before digging into side dishes, Saccucci recommended. Meats are more filling and will help folks feel full faster. Of course, don't forget to eat plenty of fruits and veggies too, he added.
Filling up on whole foods at the dinner table will prevent "grazing" on snacks and leftovers later. It may also eliminate a person's need for dessert, Saccucci said.
The battle of the bulge can be more difficult for folks who will be cooking or hosting a meal during the holidays.
Saccucci recommended using low-fat or reduced-fat butter and dairy products. People should read food labels and look at the amount of calories in food products.
Folks can substitute in applesauce for sugar in some desserts or use greek yogurt instead of sour cream when cooking side dishes.
When the dinner is over, send the leftovers home with guests, Saccucci added.
While exercise may tend to fall to the bottom of a person's "To Do" list during the holiday season, the registered dietician said it is important to make it a priority.
"Find 30 minutes in your day and commit to it. The mornings are the best. The later in the day, the more likely you won't get to it," Saccucci stated. "Even just a walk around the block is good. If you go Christmas shopping, park in the farthest spot from the store. You'll get more steps in that way. Take bags to your car, then go back to the next store."
If you do gain some weight, don't worry. The new year and new resolutions are right around the corner.
***
Melanie Ruberti
Email: melanie@newnan.com
Facebook: @MelanieNTH