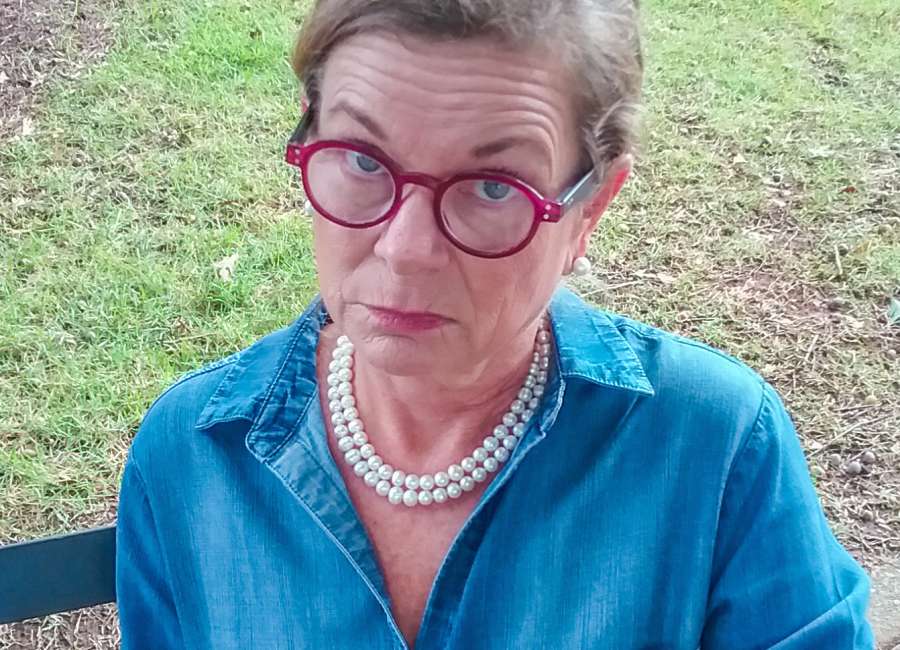 Dear Miss Pearl,
My office recently hired a new employee that I share work space with. She is very nice and we work well together but she has terrible body odor. There have been days when the smell was so bad I almost got sick to my stomach. What do I do?
This is why I never go anywhere without my Vick's Nasal Stick! Seriously though, you need to say something to her. Use your "kind" voice and start by saying something positive before you jump on the odor issue. Example: "I'm so glad you are here and I really like working with you, however, your body odor is killing my brain cells." (Nothing wrong with a little humor to lighten the tension). If you are not comfortable with confrontation, you should speak to someone in HR or to your immediate boss (they get paid to handle these delicate situations). Do NOT involve the entire office and have everyone talking about this poor woman… she may have turned her back on hygiene due to an emotional issue! Should the problem continue, I suggest you get two Vick's Nasal Sticks… one for each nostril.
Dear Miss Pearl,
I can't help but notice that there are many commercials on television that have interracial families and even gay and lesbian couples represented. I'm not sure if I am ready for this. How do you feel about it?
I feel it is long past time for you to get your head out of the sand and take a good look at the world around you (within a 100-mile radius will work just fine). I trust you are aware that many people think our Southern "ways" are antiquated and could use a little updating! Trust me, you do not have to lose your identity or your religion over this. Advertisers are well aware of the changes in the family unit, and they are simply recognizing it with their commercials. We, as a society, have got to become more tolerant of each other if we are ever going to move forward and live in peace. This doesn't mean that you have to approve of everyone's life choices, it simply means you shouldn't assume someone is "wrong" because they choose a different lifestyle. You love your gay hair stylist, right? Don't you feel he deserves the same love and happiness that you have? Change is hard, but we Southerners don't have to lose our charm, manners and love of sarcasm (and anything fried) over this. I would bet you that some of these people who have chosen a different path than you also have a silver pattern and monogrammed napkins!
And another thing....
Why do we enjoy talking about other people? Because it makes us feel better about ourselves and keeps us from focusing on things that we may need to improve on. Just because someone chooses to be different from us doesn't mean that they are wrong, it simply means they are different… and that's OK! If you are feeling inadequate, I suggest a trip to your local Wal-Mart. I guarantee there will be a change in your attitude. Perspective is a wonderful thing!
Miss Pearl is one of Newnan's leading authorities on modern etiquette. She gladly lends her advice to everyone whether they want it or not, because, "After all, it's all about the children and setting a good example for them." Her videos are available on her Facebook page, and she can be reached at misspearl678@gmail.com