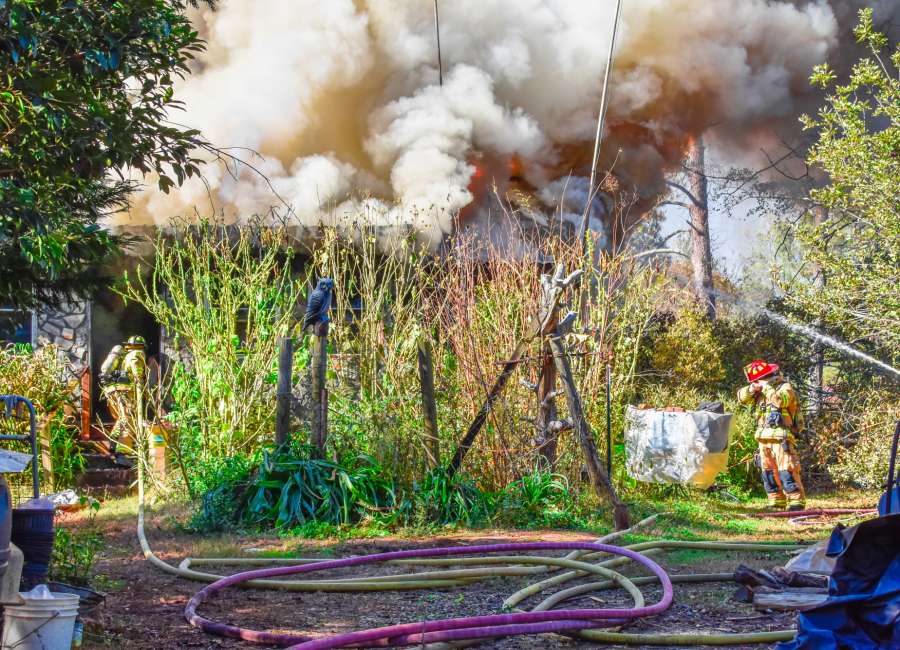 A Coweta homeowner made it out of his burning house on Friday, but is mourning the loss of several pets.

The fire broke out about 1:15 p.m. at a house in the 200 block of West Highway 34.
The homeowner told firefighters he was at home when the fire started and attempted to return inside to rescue a dog, but was unable to stay inside, according to Commander Bryan Fuller with Coweta County Fire Rescue.
When crews arrived, the majority of the home was fully engulfed in flames. They worked to bring the fire under control from the outside of the home before they were able to make entry into the home to fully extinguish the flames.
Fuller said the home was declared a complete loss. Several animals died in the fire, including dogs and chickens.
Crews from Station 8, 16, 6 and 1 responded to the fire. The homeowner told firefighters he will be staying with relatives in the area.
The fire is believed to have started in the kitchen area, and the cause remains under investigations. No injuries were reported.
***
clay@newnan.com, @ClayNeely