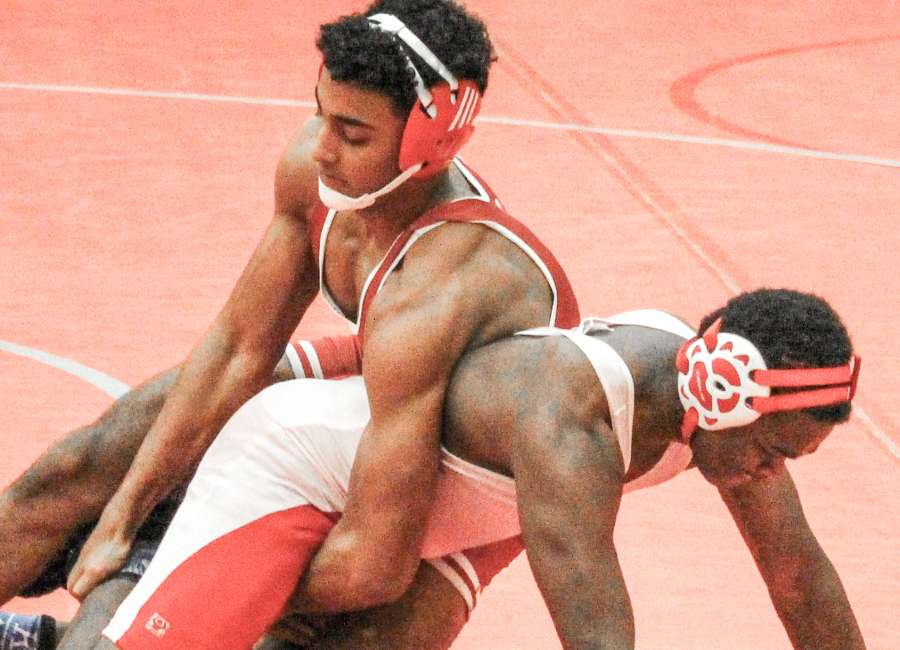 By MATT THOMAS
Special to The Newnan Times-Herald
The Northgate High School Varsity Wrestling team started its season with a trip to New Manchester High School where the Vikings went undefeated in three separate team meets.
The Vikings head coach, Chris Wickstrom, noted several injuries have plagued the team this year with three returning starters off the Viking lineup for now. According to Wickstrom, "Several of the spots on our varsity lineup are filled with underclassmen this season, but I am extremely happy with the effort and progress our entire team has made thus far. I feel we have a solid team with plenty of depth and I can't be prouder of our wrestlers and the coaching staff."
The Vikings are led this year by team captains Cameron Prevost, C.J. Little and Billy Kilgore, who are all returning seniors.
The first meet of the night was against the Cardinals from Osborne High School and the first win went to a senior, Cameron Prevost, with a 15-2 victory in the 180-lbs. weight category. Additional wins went to David Watson (220 lbs.) with a decisive pin in the first period, Tyler Walters (120 lbs.) with a quick pin 18 seconds into the first period, Nick DeBease (145 lbs.) with a 12-3 win, and Michael Hoerger (160 lbs.) with a hard-fought pin in the second period.
Going into the final match, the Vikings led the Cardinals by 5 points, and a pin for the Cardinals would have won the meet. A hard-fought 9-6 win by Logan Walters at 170 lbs. ensured the Viking's victory with a final team score of 41-33.
Next, the Vikings took on the Lithia Springs Lions where they dominated 66-16. Leading the Vikings with pins were David Watson, Bryan Bordeaux (heavyweight), Josh Togneri (136 lbs.), Nick DeBease, Billy Kilgore (152 lbs.), Michael Hoerger, Logan Walters and Cameron Prevost.
The last dual meet of the night against the hosting New Manchester Jaguars ended in similar fashion with a 60-24 team victory. There were several notable wins by pin from David Watson, Tyler Walters, Caleb Blake, Nick DeBease, Billy Kilgore and Cameron Prevost.
Several of the Viking Junior Varsity wrestlers had individual exhibition matches, and their performances demonstrated how strong the future of Viking Wrestling looks. The Vikings will wrestle their first home meet tonight, when they host the South Paulding Spartans, the Prowling Panthers from Langston Hughes in Fulton County, as well as the New Manchester Jaguars. Wrestling is scheduled to begin at 5 p.m.