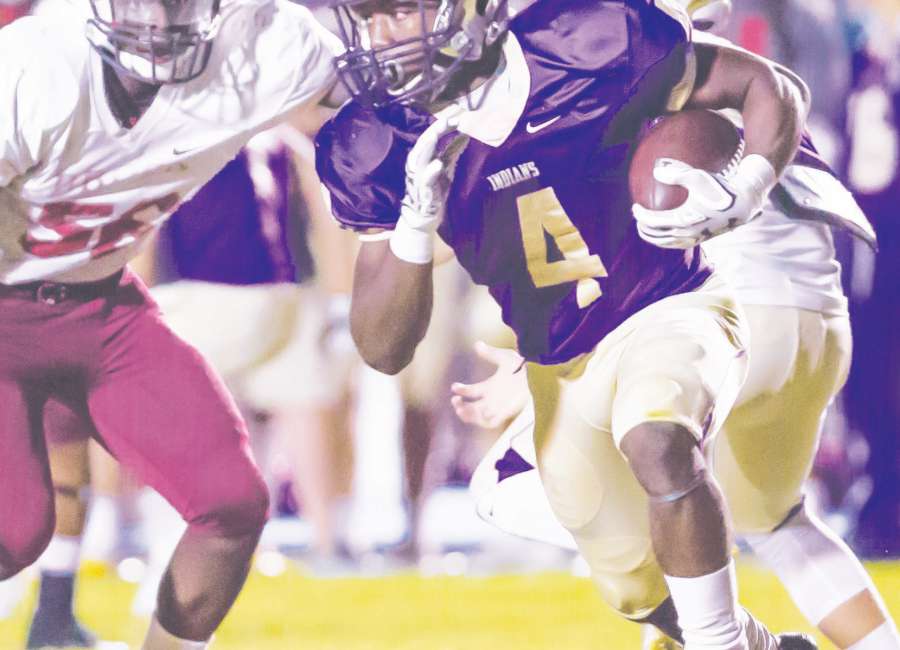 The East Coweta Indians football team was flying high this time last year.
The Indians were 7-2 overall and 3-1 in Region 2-AAAAAAA action, with their only region loss coming in a close game at Westlake High. No matter what happened against rival Newnan High in the final regular-season game of the year, the Indians were guaranteed a spot in the 2016 state playoffs. The Indians went on to beat Newnan 28-0 at Garland Shoemake Stadium and the next week, they hosted a state playoff game while Newnan's season was over.
What a difference a year makes.
This year, EC is 5-4 overall but only 1-3 in the region and they're mired in a two-game losing streak. They face region and county rival Newnan (3-6, 2-2) at 7:30 p.m. today at Drake Stadium. If the Indians lose, their season is over while Newnan qualifies for the 2017 playoffs as the third seed. An EC win puts the Indians as the third seed and extends their postseason streak to 21 consecutive years.
That's a decent amount of pressure on the Indians, right?
"There's no pressure on us. Our goal is to go 1-0 each and every week we play," said EC senior quarterback Christian Reid. "We look at Newnan as the next opponent. To be fair, both teams will be fired up for the game and the winner will be whoever can hold onto that energy for the entire game."
Reid's senior teammate, tight end Landon Mathis, agreed.
"Newnan is another game on the schedule. Our coaches always tell us that the biggest game is always the next game," Mathis said. "We have to stay focused and execute our plays. It's going to be an emotional game, for sure, but we have to play smart and leave it all out on the field."
EC first-year head coach John Small relishes the county rivalry.
"We're glad everyone is excited about the game, and this is my first time as a part of this rivalry, so I'm looking forward to it. The guys are relaxed and ready to play Newnan," Small said. "Since our season has gone sideways, there is extra weight on the game this year, which ups the ante. We just have to play smarter, coach smarter and be more disciplined."
Small said the Indians had a great week of practice and the coaches all addressed the team's struggles lately. He also agreed with his players that there is no pressure on EC against Newnan.
"Pressure is what you put on yourself. In our last four games, we haven't executed well and maybe we haven't coached well on top of that," Small said. "If we play better and coach better, we have a chance to win and move on to the playoffs. That will be great for our team and for our community."