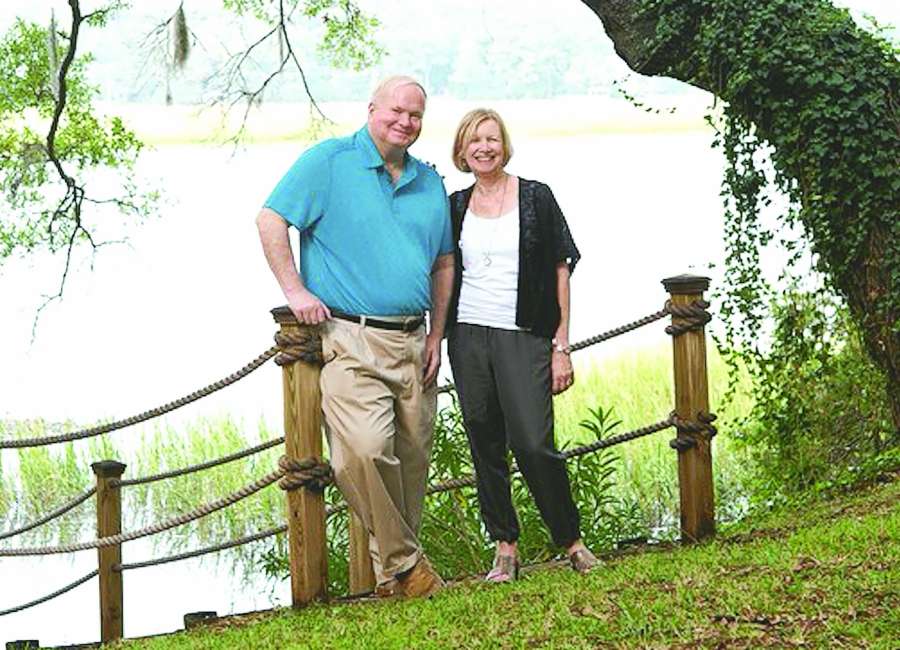 Fans of author Pat Conroy will enjoy a unique opportunity to revisit their favorite author when his widow and fellow author, Cassandra King Conroy, visits Newnan.

Cassandra King Conroy will speak Oct. 15 at 2 p.m. at the Newnan Carnegie Library. Pat Conroy died last year of pancreatic cancer.
He was the author of novels including "The Prince of Tides," "The Lords of Discipline," "Beach Music" and "The Great Santini."
Cassandra King Conroy will share from "A Low Country Heart, Reflections on a Writing Life," her husband last book, which is a  essays. Poignant and funny recollections of their life together will also be part of her presentation.
The new volume of Pat Conroy's nonfiction brings together some of the most charming interviews, magazine articles, speeches and letters from his long literary career. Ranging across diverse subjects, such as favorite reads, the challenge of staying motivated to exercise and processing the loss of dear friends, Conroy's memorable essays offer a unique window into the life and thoughts of this bestselling Southern author.
Cassandra King, a novelist and consummate storyteller in her own right, met Pat Conroy when she asked him to write a blurb for her first novel, "Making Waves in Zion." The book came out in 1995, but the two didn't become a couple until two years later. They married in 1998.
As a writer, King Conroy most admired her husband's "descriptive mastery," and said he was as much a poet as a novelist. But beyond the lyricism of the words, there was the ability to tell a compelling story, one to which his readers could relate, even if it meant sharing some of the most painful moments of his life, she said. 
Conroy wrote 11 books, including "The Water is Wide," "South of Broad" and "The Death of Santini."
A native Alabamian, King Conroy has written five novels, a book of nonfiction and numerous short stories, magazine articles and essays. Her novels include "The Sunday Wife," "The Same Sweet Girls" and "Moonrise." The makes her home in the South Carolina low country.
Doors open at 1:30 p.m. with a book signing for "A Lowcountry Heart" to follow. The event is part of the Edgar B. Hollis Distinguished Speaker Series sponsored by the Newnan Carnegie Library Foundation. 
Coffee and cookies will be served. The Carnegie is located at 1 LaGrange St.