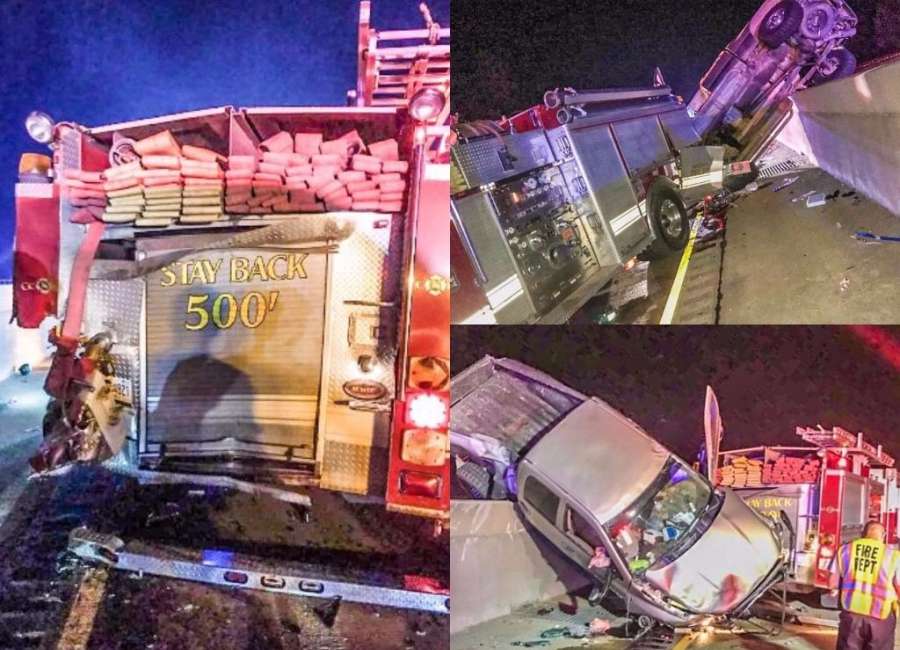 Two drivers were hospitalized after colliding with a parked fire truck on the interstate.

The accident occurred early Tuesday morning near mile marker 49 on Interstate 85 North while investigators with Coweta County Fire Rescue were assisting a motorist in the far left lane.
According to the Georgia State Patrol, the fire truck was blocking the lane. When the driver of an approaching F-150 saw the fire truck, he began slowing down but the F-150 was hit in the rear by a Dodge Ram.
The impact from the Ram forced the F-150 to travel around the fire truck, and the Ram continued forward, striking the rear of the fire truck, according to Trooper Ross Buchan with the Georgia State Patrol.
After striking the fire truck, the Ram overturned and came to rest on its side on top of the median wall. The driver of the F-150 was taken to Atlanta Medical Center, while the driver of the Ram was taken to Piedmont Newnan Hospital. Both drivers sustained non-life threatening injuries, Buchan said.
According to Fire Chief Pat Wilson, no personnel from Coweta County Fire Rescue were injured during the accident. The official condition of the fire truck is unknown, but appears to be heavily damaged, Wilson said.
The driver of the Dodge Ram will be cited with failure to use due care, Buchan said.