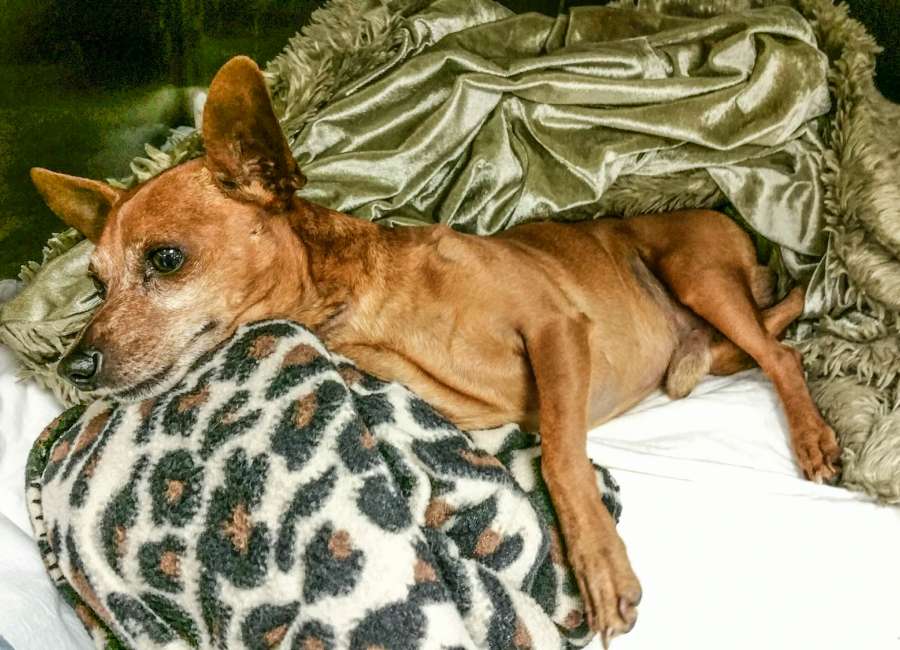 A 12-year-old chihuahua named Tiny is continuing to recover after reportedly being thrown by a Moreland man last week.
Jeffery Scott Thornton, 51, was charged with misdemeanor animal cruelty after throwing Tiny approximately 10 to 15 yards, according to Chief Deputy James Yarbrough with the Coweta County Sheriff's Office.
Tiny was later admitted to a local animal hospital where he remains under the watchful care of veterinarians, according to Sue Sweeney, director of Special Needs Rescue Services Inc. in Grantville.
"We know now that he does not have any broken bones or spinal damage. However, where he was grabbed, at his neck, there is obvious trauma that may or may not involve the little spinal bones and musculature up at the neck," Sweeney said.
"The X rays won't show that, and we are possibly looking at MRIs to provide information. And certainly he is bruised and sore. He is having problems moving about, and one of his eyes has a pinhole iris – a sign of trauma."
Sweeney said the vet believes that Tiny needs cold laser therapy, rest, pain meds and a careful diet.
"Nevertheless, I am hopeful, as is the vet, that this little guy will turn the corner and start to heal, but it is going to take time," Sweeney aid. "Still, my rescue foundation only uses the best vets and we do not compromise on care. He will have the best – he deserves that."
On Sept. 30, Thornton was released on a $2,675 bond. He does not currently have a court date set.
In the state of Georgia, animal cruelty is considered a misdemeanor. If convicted, Thornton faces a maximum sentence of 12 months in jail.