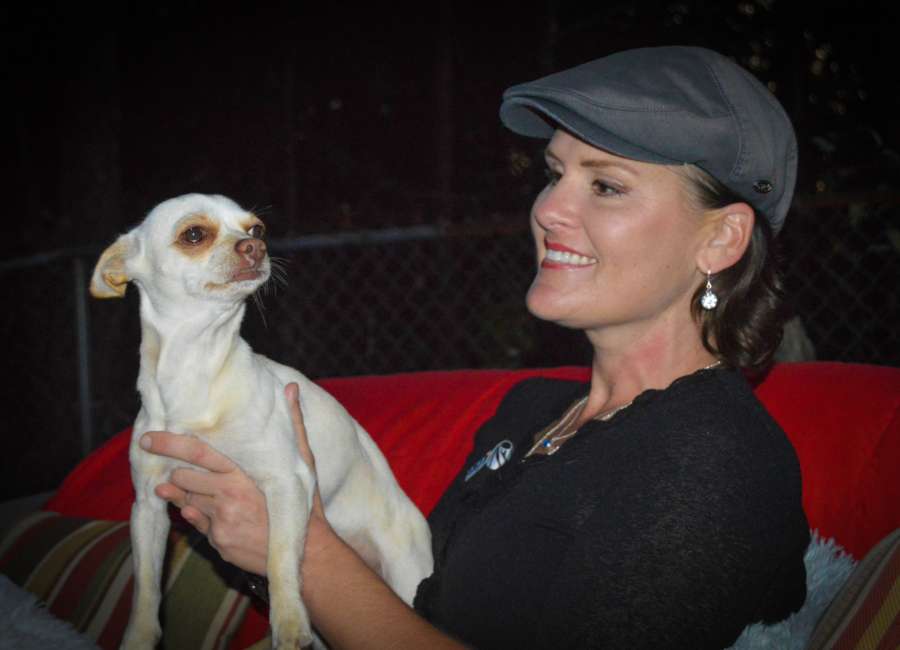 When 39-year-old Bridgette Major felt a lump in her breast in late 2015, an uneasy feeling immediately settled over her.

"I remember sitting on the couch watching TV and I felt it. I thought to myself, 'Whoa, this thing has gotten bigger. I don't like this,'" she stated.
But Major, a single mother of two who worked full-time, did not seek medical treatment right away. The decision went against everything she knew as a medical assistant at a local pain consulting clinic.
"I had been under so much stress. My best friend passed away, my son was going through a lot, my kids were going through a lot of heartbreak with my recent divorce. I was trying to keep up with the house, get the bills paid and I was consumed with a lot of worry," Major remembered. "So I put myself and my health on the back burner."
At least two months went by before Major had a mammogram. Her doctors immediately ordered more tests and on Feb. 15, 2016, her worst fear came true. She was diagnosed with stage 2 Invasive Ductal Carcinoma, a fast-growing form of breast cancer.
Major immediately started a harsh form of chemotherapy called Taxotere and had a bilateral mastectomy with reconstruction.
Following a second surgery, the 39-year-old breast cancer survivor went through a year of Herceptin infusions.
She worked the entire time, except for two weeks following each operation.
"I would chart a patient and then go to the bathroom, lean over a trash can and brush off my hair as it fell out, put what was left back up into a bun, wash my hands and go back to work," she stated. "It's just me and my children and I'm the sole provider. I could've gone out on long-term disability but I was new to the company and I wanted to prove myself. Not just to them, but to myself. You don't know what you can do until you're made to do it. God gave me the grace. He carried me the whole time."
The cost of cancer
The realization of having breast cancer hit hard, especially since she is the sole provider for her and her two children Austin, 20, and McKinsey, 15.  
"I remember I told the doctor after my diagnosis, 'I cannot afford to have cancer,'" she said.
While she does have health insurance, her policy only covers a portion of the medical expenses. That includes the cost of doctor visits, such as oncologists and plastic surgeons, mammograms, ultrasounds, biopsies, hospital visits, chemotherapy and radiation treatments, other forms of therapy, medications, blood work, infusions, new bras, breast prosthesis, wigs and much, much more.  
A true estimation surrounding the cost of breast cancer is unknown, according to the National Cancer Institute. A patient's medical bills will depend on the type of breast cancer, at which stage the disease was diagnosed, age of patient, course of treatments, length of treatments, number and type of surgeries, additional drugs and tests and more.
The total amount also depends on whether a patient has health insurance, and, if so, what percentage of the bill the company will pay out.
Here are the average costs for people diagnosed with breast cancer without health insurance, according to costhelper.com:
Mastectomy: $15,000 - $50,000

Chemotherapy: $10,000 - $100,000

Total cost of treatments: $100,000 - $300,000
Those numbers do not include "maintenance fees" for patients after they achieve remission, such as follow-up doctor's visits or tests to ensure the cancer has not returned. Estimates for breast reconstruction and implants are also not incorporated in that data.
Officials with both the Piedmont Healthcare System and the Cancer Treatment Centers of America in Newnan agreed each case and each patient is unique, making it hard to pin down an "average" cost for cancer care.
According to the Piedmont Newnan Breast Cancer Center, the hospital has patient navigators that provide individual counseling and support. They connect patients with financial assistance programs and community resources to help them cover the thousands of dollars cancer care costs a patient each year, officials stated.
But Major's medical bills continue to pile up. She's not sure of the total amount but she knows she can't pay it.
"I know it's astronomical… probably tens of thousands of dollars," she stated. "I have medical bills in collection, but what am I going to do? I live paycheck to paycheck. I can't pay for something with money I don't have.
"I come home from working all day and see all these bills in my mailbox. I don't open them," she continued. "If I hit the lottery one day, then I'll open the bills … I could've folded, let my house go and move in with someone. But I've worked so hard for what little I have. I don't want to lose it."
The struggle, fellow survivors and the kindness of strangers
Major takes solace in her backyard. A portion of the lush green lawn is surrounded by tall pine trees and decorated with outdoor couches, plush pillows, candles and a fire pit.
The area is where she contemplates life, prays, makes important decisions and finds peace in the world around her. It is also where she found the resolve to fight as hard as she could against breast cancer.
She found the strength through her faith, her children and her best friend Telena Thames.
The two women met when they were 13 years old and were inseparable for years.
Sadly, Thames was diagnosed with neuroendocrine carcinoma in June of 2014 and passed away six months later.
Major remembered a conversation she had with Thames shortly before her death.
"It had spread like wildfire through her body and spread to her organs, but she still did chemotherapy. I asked her one night, 'Why are you still doing the treatments?'  She said, 'I have to ... I have to fight. I want to see my daughter walk down the aisle one day.' That was at the forefront of my mind when I was diagnosed 14 months after she died," Major said.
"The first thing I had to comprehend was that I was not in control," she continued. "I told God, 'Okay, let's see how this goes down.' I put my trust in God. I cried out and he helped me. He showed up big time."
Family, friends, acquaintances and complete strangers helped Major out while she struggled through multiple treatments and surgeries. One man bought her a new lawn mower after hers broke; a complete stranger paid the mortgage on her house for six months and had it professionally cleaned, she said. The good Samaritan wished to remain anonymous. She still does not know her guardian angel's name to this day.
The 39-year-old mother also joined several online breast cancer support groups and reached out to fellow survivors, like Becky Holt.
Holt and Major were diagnosed with breast cancer around the same time and met in their oncologist's office.
"Bridgette and I connected right away," said Holt. "We talked about our treatment and how scared we both were. God brought us together and we were going to fight." They did chemotherapy together and got their appointments at the same time just to go through the same treatments at the same time.
Holt and Major called and messaged each other multiple times a day with words of encouragement. Both women said the support made a positive difference in their battle against cancer.
"Some days I would be crying. I had Neulasta (cancer treatment) and it caused excruciating bone pain," Holt remembered. "Bridgette would say, 'You can get through this- cancer is not going to beat us.'
"Having a person going through what you are (cancer) saved my life," she added. "Having a support system for breast cancer is the best."
Major agreed.
"You will have days where you will feel bad and look sad. There will come a time to mourn the loss of your hair and your breasts," she stated. "But don't stay there, call someone. Don't stay trapped in feeling sorry for yourself. It can be destructive. Allow yourself time to cry, but then move forward."
A 'new normal'
Major's cancer is currently in remission and she tries to remain optimistic of the future.
But the breast cancer survivor admitted there have been some bumps along the way.
In June she had a complete hysterectomy and, despite her doctor's advice, stopped taking a maintenance drug Tamoxifen that could prevent her cancer from returning.
"The medication causes a lot of  fatigue and my job requires me to be on the go all the time," she explained. "I decided I'd rather have quality of life, rather than quantity of life. I know it may sound selfish to some, but I wanted to move on. I don't want to live the next two or 10 years feeling like crap. The fatigue and the wear and tear on your body is relentless. I just wanted it all to stop."
The chemotherapy treatments that caused Major's hair to fall out have also left her permanently bald. The effect has put a dent in her confidence.
"I'm scared to go into a job interview wearing a hat and having to explain why," she said. "But I don't want to live in fear. I have a lot of hopes. I want a relationship, a husband. I just want normalcy.
"I want these seats to be filled with people, but they're always empty," she added with tears in her eyes as she looked around her outdoor oasis.
For now, she takes it one day at a time by leaning on her family, friends and her faith.
"This has not been easy. But I was carried by the grace of God through the whole thing. God is in the miracle business. You just have to trust."
*****
Melanie Ruberti