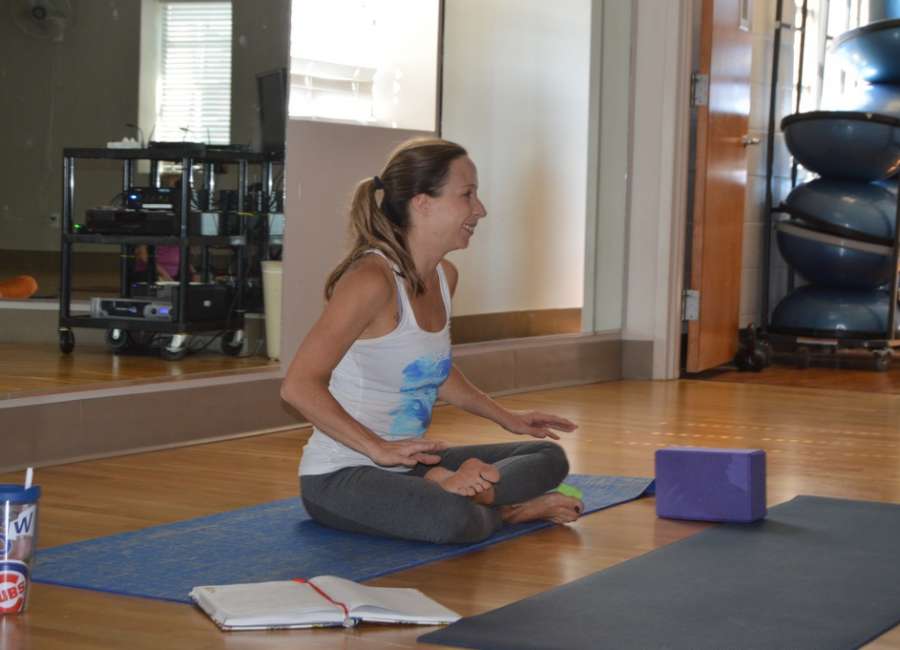 When yoga students step into Susan Kraut's classroom on the second floor of the Piedmont Newnan Wellness Center, they are immediately transported into a meditative oasis.
Dim lights, soothing music and lightly scented incense encompass the room as Kraut, a certified yoga instructor, leads students through a series of poses intermingled with breathing techniques and deep muscle stretches throughout the body.
While the Hatha yoga class Kraut taught on Wednesday is for more experienced yoga students, she gently guides the class through the exercise and shows them alternative poses if they're not quite up to speed.
But Kraut is quick to break the misconception yoga is only for people with extreme flexibility or exercise experience.
"Enhancing flexibility, physical strength and endurance is actually part of the practice," she explained. "It connects our mind and our body and gets us in tune with our body … when we feel strain and anxiety, we know what to do to stop it."
Kraut felt the benefits of yoga firsthand when she started practicing it more than five years ago.
The former entertainment marketing specialist had two compression fractures in her spine. Just stretching the wrong way could cause Kraut a trip to the doctor and a prescription for pain medication.
Then she tried yoga. Kraut claimed she hasn't had a back spasm in five years.
"We carry a lot of tension and emotional burdens in our muscles and joints … it can cause persistent ailments," she said. "But where medicine is prescribed for those aches and pains, yoga can sometimes naturally undo it for you."
Kraut enjoyed the practice so much, she took classes to become a certified yoga instructor. Kraut received her accreditation in 2015 - and quit her stressful job in marketing to teach yoga full time.
She's seen the emotional benefits of the exercise as well.
"My character type has tendencies to be controlling and obsessive. I'm an extrovert and I am also the mom of three girls. Their dad works in Vancouver, Canada. It's a lot to manage," Kraut explained. "Yoga feeds my need to keep physically strong and to create 'space' in between my thoughts so I don't get overwhelmed.
"Overall, yoga has helped me slow down. My anxiety is gone," she added. "I believe if we can find enough 'stillness,' the answers to our questions and worries will come to us in the silence."
Kraut said it's important for beginner yoga students to find the right instructor - and not to give up if the first few sessions do not feel right. She suggested trying another class and/or instructor.
There are a variety of yoga practices, such as: Hatha, Yin, Vinyasa, Ashtanga and several more. Each exercise has a different focus; some put more emphasis on breathing, others incorporate dance-like movements.
Anyone interested in the practice of yoga will have a chance to see the different classes this Saturday, Oct. 14.
The Yoga & Wellness Festival will showcase the meditative exercise at the Greenville Street Park from 10 a.m. - 2 p.m. There will be classes for adults and kids, plus more than 40 health and holistic vendors on site.
The festival is free of charge.
For more information, visit www.newnanyoga.com.
*****
Melanie Ruberti