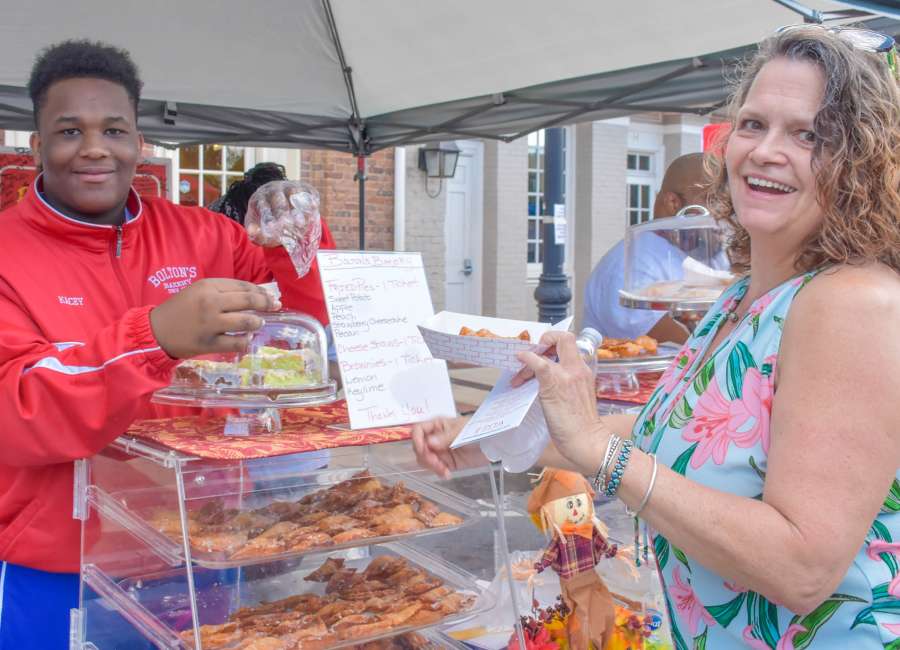 Hundreds of hungry folks filled the Downtown Court Square on Thursday evening with the opportunity to sample a smorgasbord of many tasty and unique offerings from around Coweta County.
The Taste of Newnan Fall '17, a fun-filled, family event that is held twice a year, hosted perfect fall weather for those ready to browse the many options available and chow down.
Crowds jammed the streets to sample "tastes" from more than 40 Newnan-Coweta food vendors.
Along with great food, participants enjoyed some entertainment during the event, with two stages featuring family-friendly, live music, and a "Kid's Zone" along West Washington Street.
For more photos from this event, please visit our online gallery here