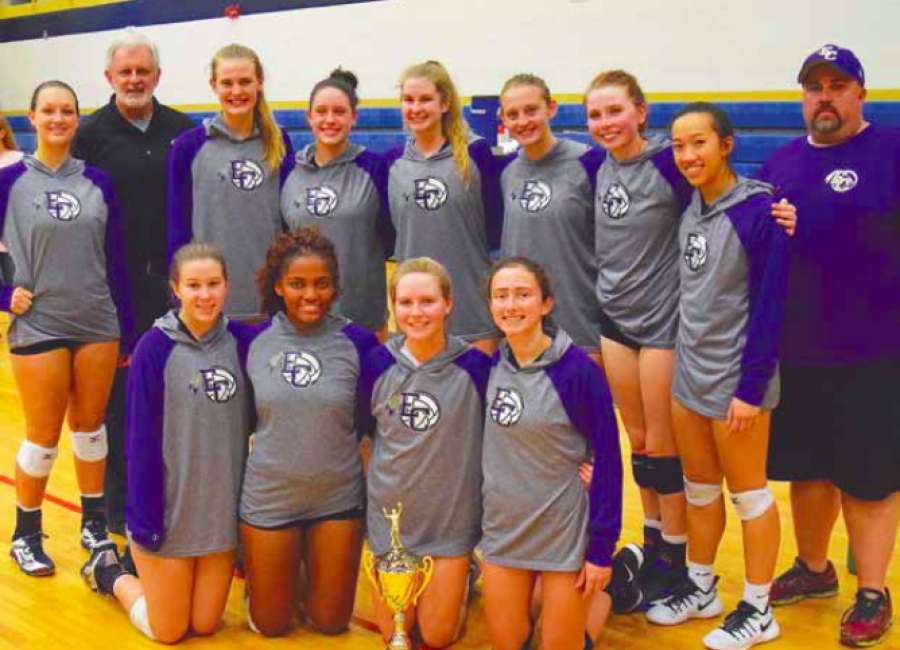 It's state playoff time for high school volleyball, and area teams East Coweta, Newnan and Northgate will look to make their runs this week in front of their home crowds.
EC and Newnan begin their Class AAAAAAA playoff journeys today while Northgate starts its run to the Class AAAAAA state title Thursday.
East Coweta (32-11) will be the first team to get the playoff party started, hosting the Lassiter Lady Trojans (18-10) at 5:30 p.m. in John Thrower Gym.
EC ended the 2017 regular season on a good note, winning seven of its last eight matches during a two-day tournament at Blessed Trinity the last weekend in September. The Lady Indians won seven straight matches – only losing one set – before facing host school, Blessed Trinity, in the championship. They lost to BT in the tourney finals, but it didn't diminish how well they played that weekend.
Then came the Area 2-AAAAAAA Tournament, where EC got off to a great start but ran into the proverbial buzzsaw that is Newnan High, falling to the Lady Cougars in the region semis and in the region championship match to finish as region runners-up for the second straight year.
The Lady Indians will have to put that disappointment behind them and concentrate on Lassiter. Lassiter, which has lost five of its last seven matches, played in a very tough region. Despite the late setbacks, the Lady Trojans have been battle-tested all year long and will be ready to play.
Senior outside hitter Crystal Burk said Area 2-AAAAAAA champion Newnan (34-5) "wants to go as far as we can in state. It would be nice to get to the Final Four and beyond."
Newnan starts that run with a match at 6 p.m. today in Max Bass Gym against the Lady Wolverines of Woodstock (21-18), who have won five of their last seven matches. Newnan, however, comes into the state playoffs on a serious roll: the Lady Cougars have won 15 of 17 matches, with the only losses being to volleyball powers McIntosh (in five sets) and Mt. Paran Christian (in three sets).
Don't be fooled by Northgate's 23-23 record — the Lady Vikings lost several key seniors from last year and have played some very strong teams this season. Northgate used the experience of playing quality opposition in 2017 to win the Area 5-AAAAAA title last week, their third straight area championship.
The Lady Vikings hope to sustain the momentum of winning another area title when they host Centennial at 6 p.m. Thursday at Johnny Brown Gym. The Lady Knights of Centennial (23-20) have won four of their last six matches and will look to upend Northgate, which has won eight straight matches.